Six Sandy Hook Families, FBI Agent File Defamation Lawsuit Against Alex Jones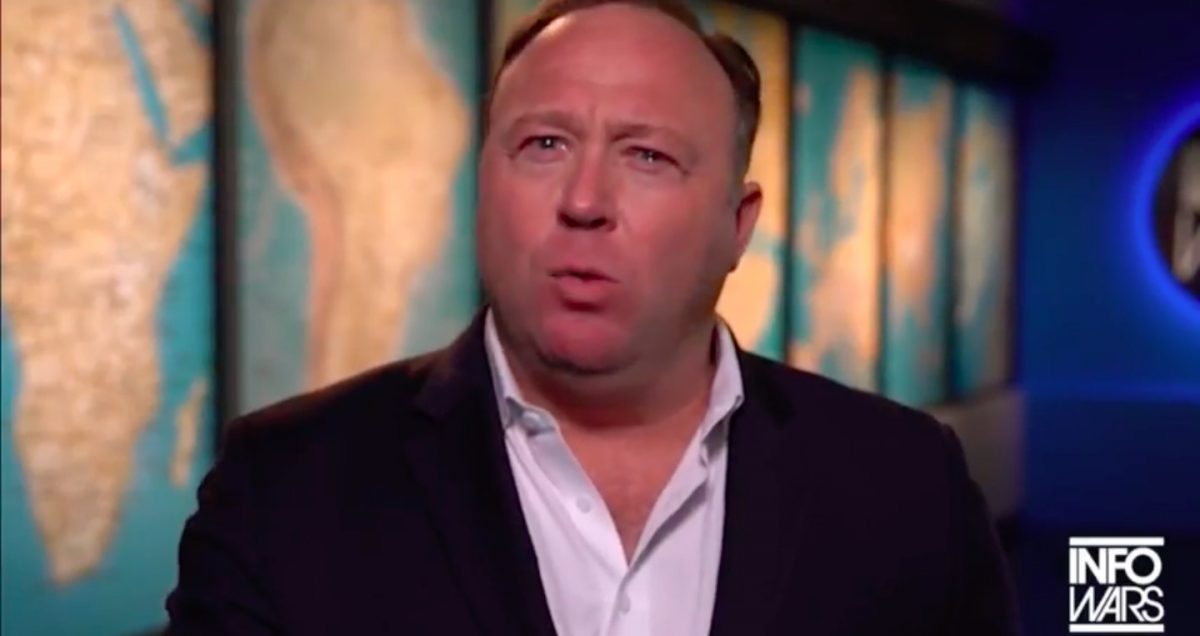 Yet another defamation lawsuit has been filed against InfoWars conspiracy theorist and trembling mountain of head cheese Alex Jones for claiming that the shooting at Sandy Hook Elementary School was a hoax.
According to the suit, which was obtained by HuffPost, family members of six victims of the massacre – in which 20 young children were killed – and one FBI agent, William Aldenburg, are suing Jones through attorney Josh Koskoff.
"Alex Jones does not in fact believe that the Sandy Hook shooting was a hoax – and he never has," the suit claims. "Nevertheless, time and again, Jones has accused Sandy Hook families, who are readily identifiable, of faking their loved ones' deaths, and insisted that the children killed that day are actually alive."
The newest suit against Jones joins one filed in April by two other Sandy Hook families. Jones has claimed for many years that the shooting never happened, pointing to phony evidence like green screens and cue cards.
InfoWars contributor Wolfgang Halbig and Cory Sklanka, Halbig's associate, are also named in the suit. The suit claims that Halbig has called victims of the shooting "crisis actors" and has directly contacted Newtown residents multiple times, leading the police to warn him that he would be charged with harassment if he didn't stop.
Halbig also claimed in 2015 that Aldenburg, who was among the FBI agents who responded on the day of shooting, was the same person as a Sandy Hook father, adding that the shooting was "the biggest illusion ever portrayed by Homeland Security and FEMA."
"[Jones] went on a sustained attack that has lasted for years, accusing shattered family members of being actors, stating as fact that the shooting itself was a hoax and inciting others to act on these malicious lies," Koskoff said in a statement. "He knew his claims were false but he made them anyway to further a simple but pathetic goal: to make money by tearing away at the families' pain."
"This lawsuit seeks to hold Alex Jones and his financial network accountable for those disgraceful actions," he added.
[image via screengrab]
Have a tip we should know? [email protected]