South Carolina GOP Lawmaker Arrested For Beating Wife, Pointing Gun At Her in Front of Kids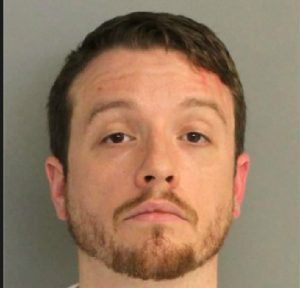 A South Carolina state representative was arrested today over an incident in which police state he beat his wife and then pointed a gun at her in front of the couple's children.
Chris Corley, a Republican who represents Graniteville in the state's House of Representatives, was charged with first degree domestic violence and pointing and presenting firearms to a person after being arrested by the Aiken County Sheriff's Office.
Per the Aiken Standard, the arrest warrant claims that the state rep hit his wife with his fists and threatened to kill her in while their kids witnessed.
Warrants state Corley, in the presence of an 8-year-old child, did "cause physical harm and injury" to the victim, by "striking her about the head and face with a closed fist and further did, after threatening to kill the victim, point a Smith & Wesson … handgun at the victim causing her to fear for her life."

Deputies responded on Monday to a home on the 100 block of Sugar Hill Drive in Graniteville, where a woman said Corley, who she identified as her husband, hit her in the face with his fist and said he was going to kill her while children were in the home, police reported.

A police report lists two juveniles.
According to police, the woman says she caught Corley cheating, which led to the assault. He initially stopped after he heard the children screaming and noticed that she was bleeding from her head. Corley then went and retrieved a handgun, pointed it at her and then retreated to the bedroom while saying he was going to kill himself.
Corley contends that his wife initiated the confrontation and tried to hit him. He claims that he tried to push her off and she ended up scratching him on the forehead.
In response to Corley's arrest, State Sen. Tom Young (R-Aiken), chair of the county's legislative delegation, said it was a "very unfortunate situation" and that he was praying for the whole family.
[image via screengrab]
–
Follow Justin Baragona on Twitter: @justinbaragona
Have a tip we should know? tips@mediaite.com