Spicer's Still Furious About Story of Him Hiding in Bushes: 'Fake Scene' Created to be 'Clickworthy'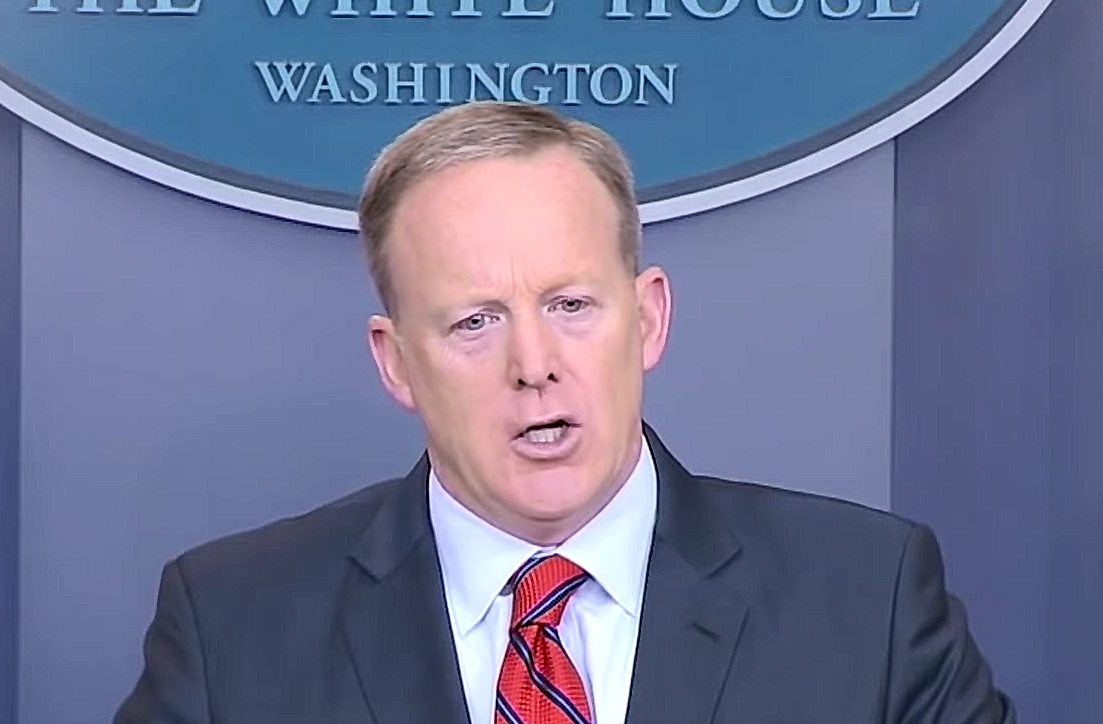 Former White House Press Secretary Sean Spicer has been all over the media landscape these past few days as he's done interviews with major outlets, popped up on late-night television, and did a highly-criticized, self-deprecating cameo at the Emmys.
Following his awards show appearance in which he poked fun at his much-derided defense of Trump's inauguration crowd size, Spicer told the New York Times' Glenn Thrush that he regretted blasting the media over the whole issue.
However, in an interview with Washington Post's Erik Wemple, Spicer refuted that characterization — claiming he just had general regrets and not specifically over the crowd kerfuffle.
And that wasn't the only thing he wanted to complain about. It appears that Spicer still holds a grudge over a story the Post ran in May which got a ton of attention.
Another resounding Spicer gripe relates to greenery and The Washington Post. "Jenna Johnson made up a lie about me being in the bushes," says Spicer, citing The Post's famous scene piece describing chaos in the White House communications shop on the night that President Trump's firing of then-FBI Director James B. Comey hit the news. To address the situation, Spicer says he "had a conversation with the editors … It literally is probably one of the lamest, weakest things I'd ever seen." To contextualize the situation, Spicer argues that he was doing his best to provide access to a hungry press corps that night, making himself available to the assembled journalists. "Instead of focusing on the news, you had Jenna Johnson saying, 'How do I create a fake scene to make something more clickworthy,' " says Spicer.
Yep, Spicey's still mad about it. And even though the Post edited their piece later after the White House stated that Spicer was among the bushes and not "in the bushes," the ex-spokesperson whined that the editor's note was at the bottom of the piece.
"It was literally the definition of a pathetic update," Spicer said, adding that getting the update was "like getting blood from a stone."
As for what Spicer will be doing in his post-White House days, it looks like it won't be getting paid to pontificate on news airwaves. It was reported that all five major news networks have passed on bringing him on as a paid contributor.
[image via screengrab]
—
Follow Justin Baragona on Twitter: @justinbaragona
Have a tip we should know? tips@mediaite.com