'#StandWithNancy': Pelosi Aides Sending Allies List of Sympathetic Tweets to Send to Show Support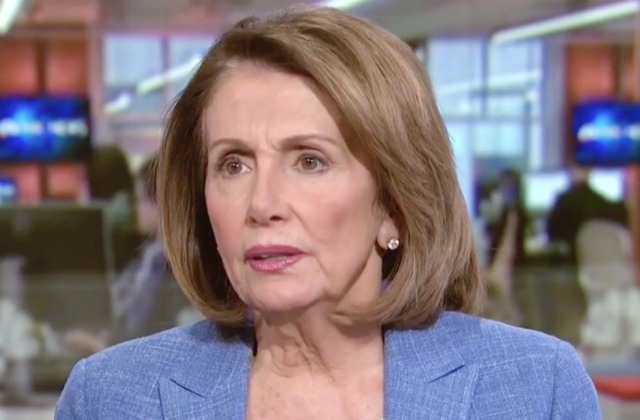 Following Democrat Jon Ossoff's loss in the special election for the House seat in Georgia's 6th District, many Democratic lawmakers have pointed the finger at House Minority Leader Nancy Pelosi. In the wake of the most expensive Congressional race in history leading to a four-point loss in a district trending blue, some Democrats in the House began openly calling for Pelosi to stand down.
Well, it appears that Pelosi and her team are fighting back. With the Democratic leader having already stood up for herself this morning, telling everyone she wasn't going anywhere, Pelosi aides are now sending suggested tweets for allies of the former Speaker of the House to share on social media.
The New York Times' Maggie Haberman shared a sampling of some of the tweets that were sent out to supporters.
Pelosi aides are sending allies suggested supportive tweets on social media. Some examples. pic.twitter.com/oHrPmBlAZ7

— Maggie Haberman (@maggieNYT) June 22, 2017
Haberman also commented on this action, noting it seems to show she is concerned about Democratic challenges to her leadership while pointing out how self-serving it is, which plays to much of the criticism towards the Democratic leader.
This is an unusual thing to do if you are indeed unconcerned about a challenge https://t.co/YRFm6BFQ7Y

— Maggie Haberman (@maggieNYT) June 22, 2017
These tweets make it all about Pelosi, which is a) the whole point of the criticism and b) unlike her https://t.co/YRFm6BXrwy

— Maggie Haberman (@maggieNYT) June 22, 2017
One Democrat who has been extremely critical of Pelosi in recent days has been Rep. Tim Ryan (D-OH). Speaking about the Ossoff loss, which featured ads tying the candidate to Pelosi, Ryan said that Pelosi is more toxic than Donald Trump in some parts of the country. It should also be noted that Ryan ran for minority leader against Pelosi following Trump's election.
[image via screengrab]
—
Follow Justin Baragona on Twitter: @justinbaragona
Have a tip we should know? [email protected]