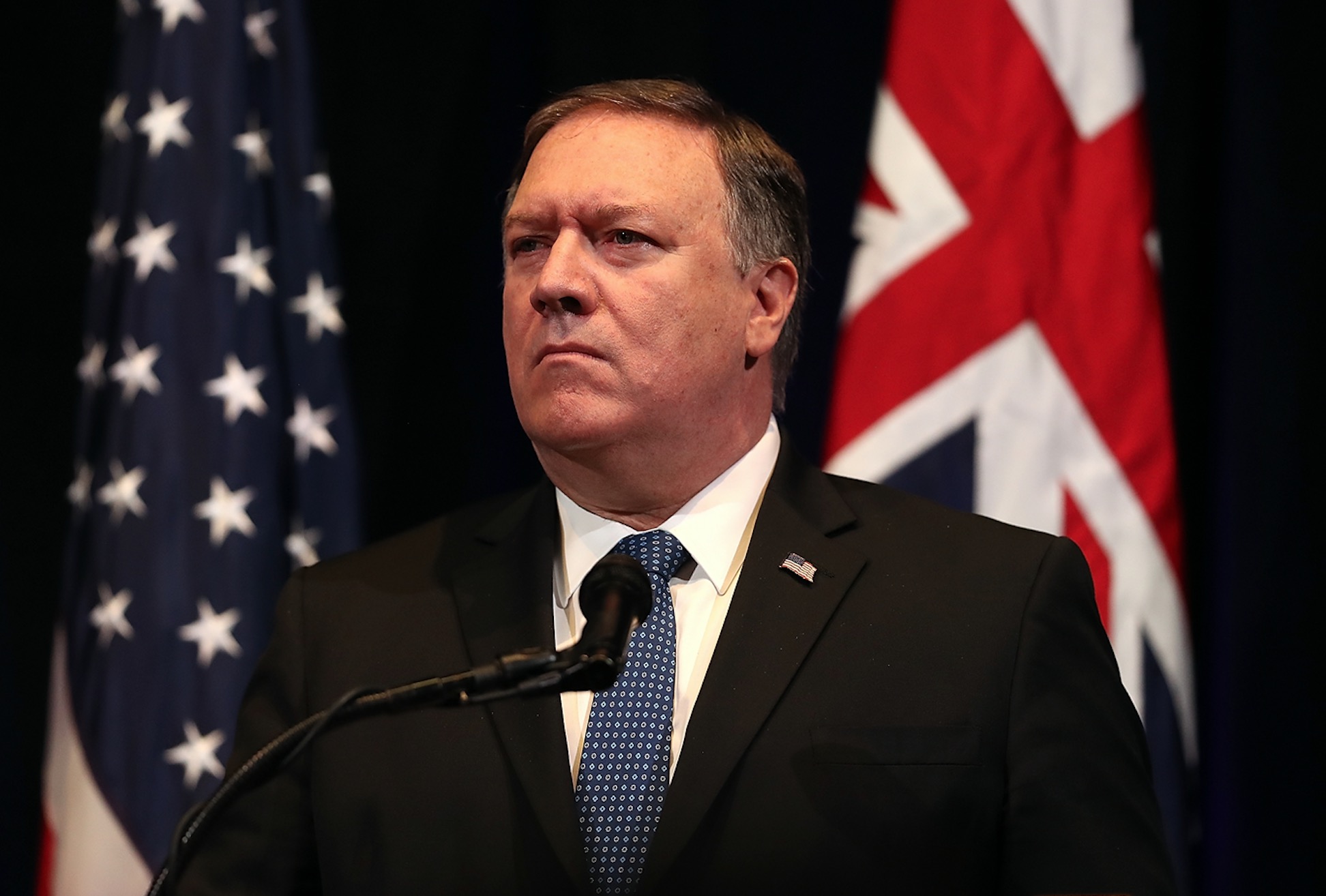 A briefing call between Secretary of State Mike Pompeo and "faith-based media" banned State Department press corps from listening in, according to CNN. The Monday evening call focused on international religious freedom ahead of Pompeo's trip to the Middle East.
CNN's Michelle Kosinski and Jennifer Hansler say the reached out to the organizers of the briefing but did not get an answer. One press corps member was invited to the briefing, but then un-invited after being found as not a member of the "faith-based media." Another reporter, with the EWTN Global Catholic Television, said they were not invited on the call but then were allowed to RSVP after hearing about it and asking the State Department if they can participate.
The State Department said they would not be distributing a transcript of the call, the written criteria for being on the call, or a list of the people who were on the call. Reporters were told the State Department does not normally release transcripts for print roundtables. They countered that since it was a public press event, transcripts should have been released.
An official within the Department told CNN that while some press briefings are open to the public, others are more targeted for outlets covering more specific issues.
"Department press briefings, teleconferences on a myriad of policy issues, briefings and sprays by the Secretary of State and other officials— are open to any interested domestic or international press," said a spokesperson for the State Department. "Other engagements are more targeted or designed for topic, region, or audience-specific media. This has always been the case."
Have a tip we should know? [email protected]