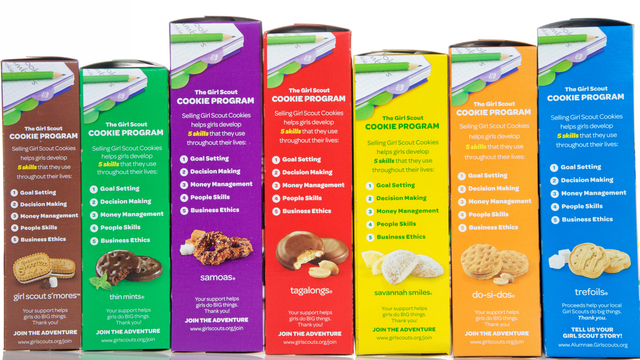 This is amazing. And it's terrible for our diets and wallets. PopSugar has reported that you can now buy Girl Scout Cookies on Amazon.com, and, you can use Prime to get them to your house really, really fast. Now, you can have all the Thin Mints and Samoas you want, whenever you want.
Yep, that means you won't to wait for your boss' kid to come sell them to everyone in your office annually, and you won't have to hoard 47 boxes of the stuff at a time because you have to wait an entire year to get your fix again.
What's the catch? They'll cost you a lot more. Just one box of Samoas is $10, though, if you buy in bulk, it gets cheaper. But can you really put a price on happiness?
[image via Sheila Fitzgerald / Shutterstock.com]
Have a tip we should know? [email protected]