Stormy Daniels Cursed Out the Director of the New Star Wars Movie on Twitter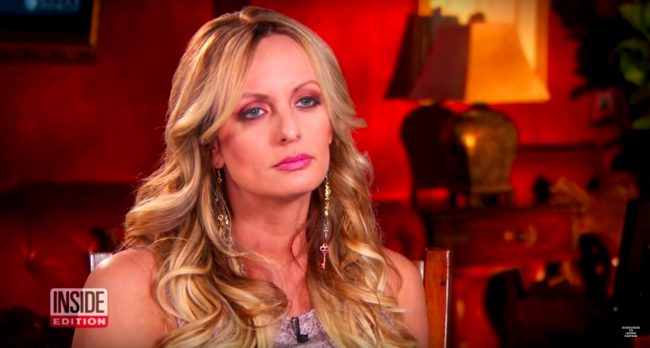 When she's not making headlines for being president Donald Trump's alleged girl on the side, Stormy Daniels is just like the rest of us: She goes to movies, she hates said movies, and she flames about them on Twitter.
After seeing the new Star Wars film, The Last Jedi, Daniels tweeted some choice words to director Rian Johnson:
Another satisfied customer. pic.twitter.com/qefifX8WU5

— @HamillHimself (@HamillHimself) January 26, 2018
In turn, Johnson was facetiously starstruck, and Mark Hamill, who plays Luke Skywalker, said, sarcastically: "Another satisfied customer" with a kiss emoji.
Reviews for The Last Jedi – the eight installment in the Star Wars franchise – have been mixed, with some calling it a welcome departure from staid Star Wars tropes, and others panning it for flying in the face of what Star Wars fans love most.
It appears Daniels falls into this latter category — as she called The Last Jedi the "worst movie ever".
Naturally, there were clapbacks to her comment on Twitter:
Stormy we all know your taste is bad… pic.twitter.com/9PnrZfmlPb

— Skyler Shuler (@Skylerhxc) January 26, 2018
You have starred in worse movies.

— Dan Barrett (@TheDanBarrett) January 26, 2018
— Alexis (@Alexis08403983) January 26, 2018
She looking for another $130,000?

— aron (@aronkozin) January 26, 2018
[image via screengrab]
Have a tip we should know? tips@mediaite.com