Susan Rice Reportedly Told Staffers Planning Cyber Counterstrike On Putin in 2016 to 'Stand Down'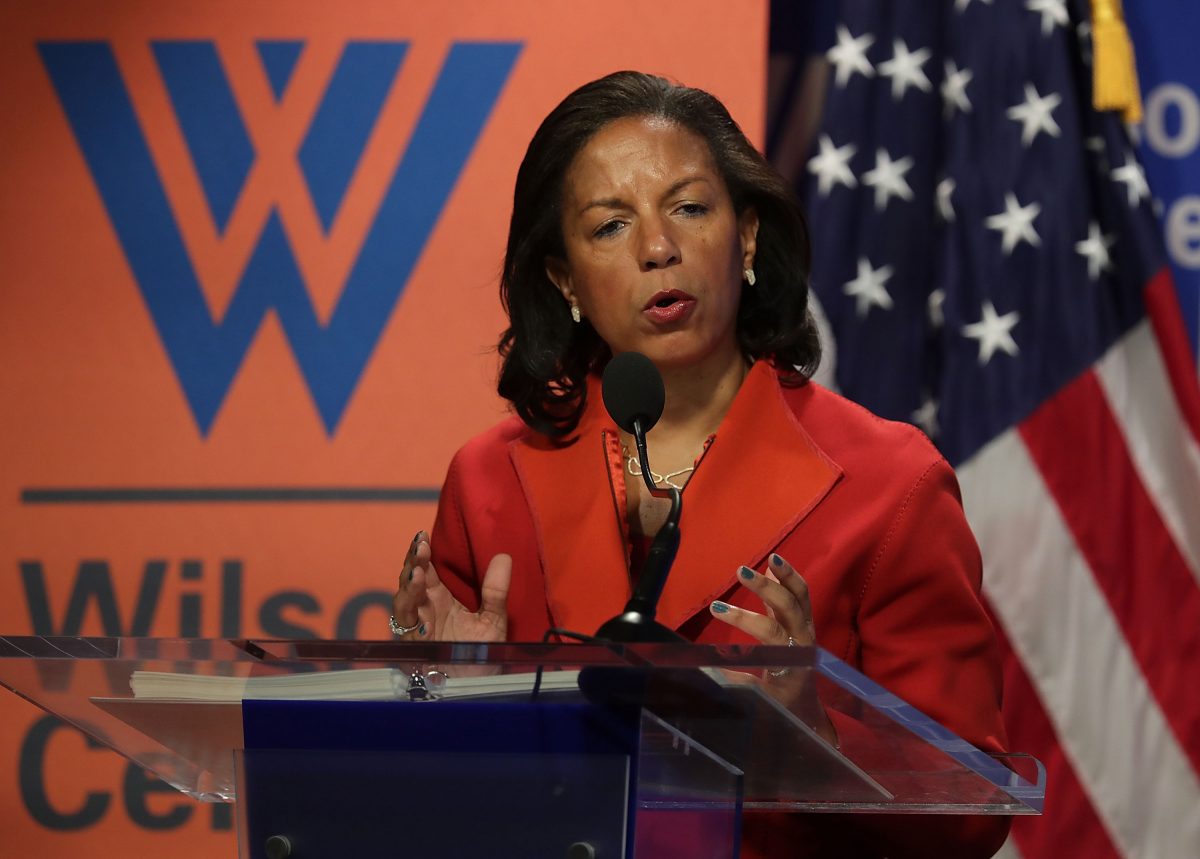 In a soon-to-be-published book by David Corn and Michael Isikoff, the White House cybersecurity coordinator during the Obama administration claims then-National Security Adviser Susan Rice ordered him to "knock it off" as he and other staffers planned a counterstrike against Russia for meddling in the 2016 election.
According to the authors, cybersecurity coordinator Michael Daniel and National Security Council member Celeste Wallander had come up with the counteroffensive strategy in the summer of 2016 when it became clear Russia was interfering in the election. One plan they had was to use the NSA to target Russian media with automated traffic that would shut down their websites. They'd also launch cyberattacks against Russian intelligence agencies and shut down the sites the Russians had created to disseminate hacked material.
Wallander also wanted to leak classified intelligence about Russian president Vladimir Putin's daughters. Besides revealing that Putin's daughters had secret bank accounts, she also proposed getting under the Russian leader's skin by spreading dirt in Russia about Putin's wealth, corruption in Putin's political party, and the personal lives of other top Russian officials.
But, as Daniel explained, Rice came to him to tell him to cease operations. Per Yahoo's article excerpting the book:
But the "signal" Daniel had intended was never sent; the plans were scrapped by Rice and Lisa Monaco, the president's homeland security adviser, who worried that if news of the project leaked it would "box the president in" and create pressure for him to act. One day in late August, according to Isikoff and Corn, Rice called Daniel into her office and ordered him to "stand down" and "knock it off." The White House was not prepared to endorse any of these ideas. "Don't get ahead of us," Rice warned.

Daniel walked back to his office. "That was one pissed-off national security adviser," he told one of his aides.
In the book, former White House Chief of Staff Denis McDonough defended President Obama's decision-making on Russian election meddling, stating that the then-president was worried that pushing back too hard could feed into Russia's narrative that the presidential election was rigged. He added that Obama's main objective was to "protect the integrity of [the] election."
Following Rice informing Daniel to stop working on a counterstrike, Obama would privately confront Putin at that year's G20 summit, warning the Russian leader that the US would impose penalties and sanctions if Russia didn't cut out the meddling.
[photo via Getty Images]
—
Follow Justin Baragona on Twitter: @justinbaragona
Have a tip we should know? tips@mediaite.com