Take One Guess Which Network Didn't Cover the Alton Sterling News Conference
This morning, members of the Baton Rouge community spoke to the media in the aftermath of the shooting death of 37-year-old Alton Sterling, who was shot and killed at point blank range outside a convenience store by police Tuesday. Sterling's death sparked protests in the community, and after it was revealed that the body cameras fell off of both officers involved, the community is now demanding answers.
Cell phone video was captured by a nearby person in the convenience store parking lot, quickly going viral and bringing attention to Sterling's death. Here is how CNN and MSNBC appeared while the the news conference — that featured Sterling's family, community leaders, and Michael McClanahan, the president of the Baton Rouge NAACP — was happening: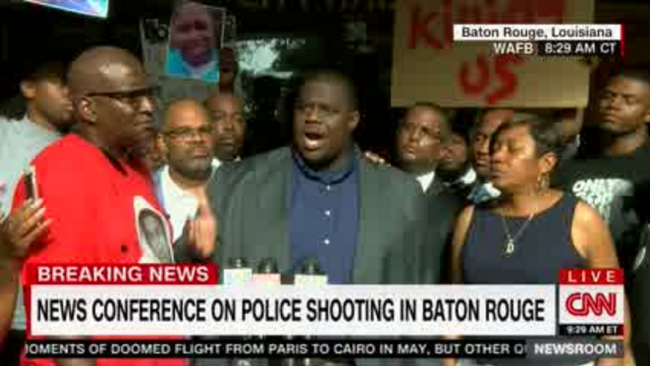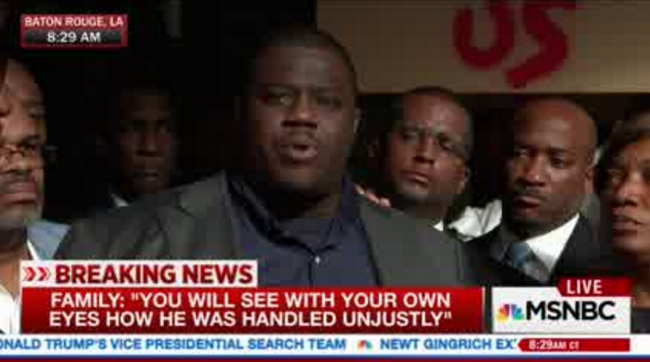 …and still simmering from the story of FBI Director James Comey announcing that Hillary Clinton would not be recommended for charges in the email saga, Fox News opted for a live hit with GOP Jason Chaffetz to discuss the Republican's response to Comey's decision: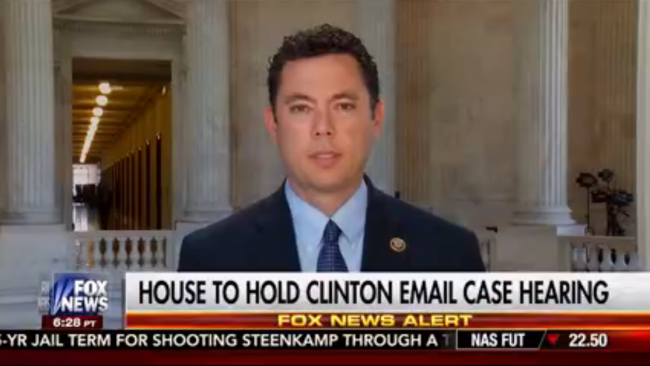 Fox's Bill Hemmer also interviewed former Attorney General Alberto Gonzales to discuss Comey's assertion that "no reasonable prosecutor would bring a case," against Clinton. To their credit however, Hemmer came back from one commercial break to simply state, "We've got an eye on this news conference in Louisiana…", providing voice over while showing a few scant images from the presser. After :30 seconds, it was back to Chaffetz.
During that news conference, McClanahan called on the Baton Rouge police chief to resign effective immediately. The family of Alton Sterling said during the presser that his life was, "handled unjustly and killed without regard for the life that he helped raise." His son was also present during the conference, and was seen crying in the background as his family spoke about Sterling's death.
—
J.D. Durkin (@jiveDurkey) is an editorial producer and columnist at Mediaite.
This is an opinion piece. The views expressed in this article are those of just the author.