Tea Party Nation President: Only Allowing Property Owners To Vote "Makes A Lot Of Sense"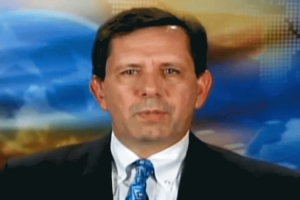 Tea Party Nation President Judson Phillips recently hosted a radio program where he declared that Americans who do not own property have less of a stake in the community and suggested, in the past, it made sense to deprive such citizens of the right to vote.  The tone-deaf statement is not significant because it represents the view of the Tea Party at large (it doesn't), but is important because it evidences a serious problem for the movement: without a formal hierarchy, various "leaders" associated with the Tea Party can quickly damage the larger brand with their absurd comments.

The Tea Party Nation is one of the most prominent organizations in the Tea Party movement, having sponsored the National Tea Party Convention last February that was criticized for its $550 attendance fee and where Sarah Palin was paid $100,000 to speak.  Thus the influence Phillips has is legitimate, yet like other prominent Tea Party members before him who ended up in hot water for indefensible statements, Phillips offensively opines on an issue with which no rational person is concerned.
For the most part, Americans who sympathize with the Tea Party do so because they want government spending and deficits to be reduced, and want elected officials to be more responsive to individual citizens than to large banks and interest groups.  These Americans are not actively debating the constitutionality of whether property ownership should be a prerequisite for voting and are certainly not labeling renters as second-class citizens who don't care about the community.
Especially since those Americans hardest hit in this economy may not own property themselves and given that their economic dissatisfaction should make them prime targets for Tea Party recruitment, it would "make a lot of sense" for Phillips to keep his extraneous thoughts within the confines of his own property.
For the full quote from Phillips or to listen to the audio clip from the Tea Party Nation's radio program, or read the transcript that follows below:

The Founding Fathers originally said, they put certain restrictions on who got the right to vote. It wasn't you were just a citizen and you automatically got to vote. Some of their restrictions, you know, you obviously would not think about today. But one of them was you had to be a property owner. And that makes a lot of sense, because if you're a property owner you actually have a vested stake in the community. And if you're not a property owner, you know, I'm sorry but they, property owners have a little bit more of a vested stake in the community than non-property owners do.
Have a tip we should know? tips@mediaite.com