Ted Cruz Defends Alex Jones Against Facebook Ban, Despite 'Absurdly Accusing' Dad of Killing JFK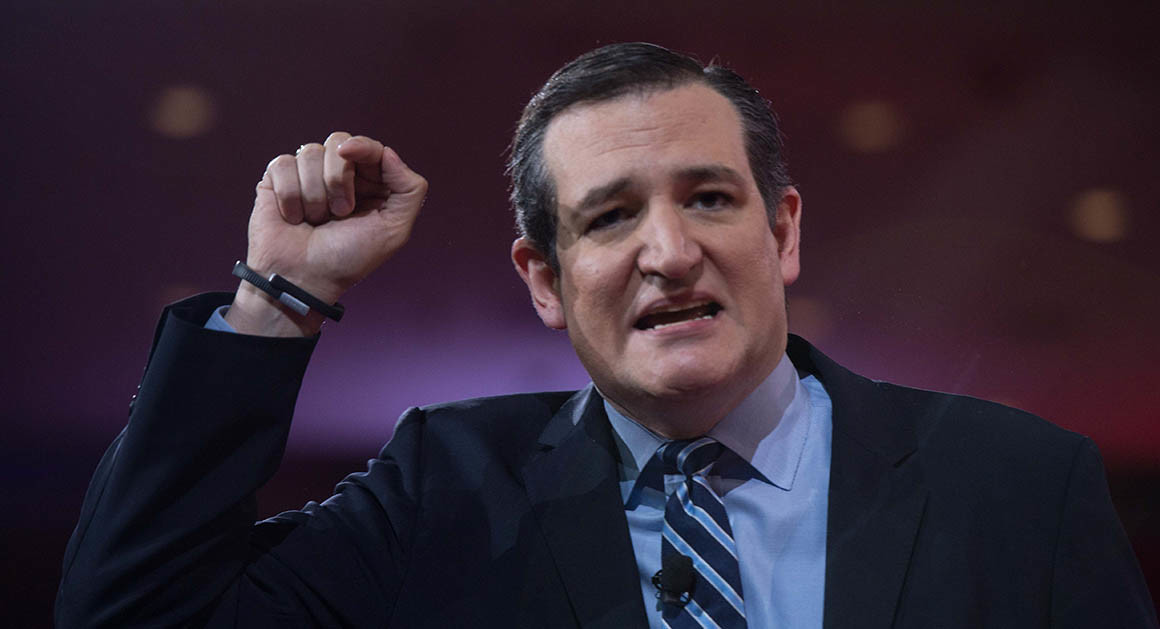 Sen. Ted Cruz defended Alex Jones — the conspiracy theorist who has suggested the Texas senator's dad murdered JFK — against his Facebook suspension on Saturday morning.
Facebook suspended the InfoWars' chief for 30 days on Friday, and removed four of his videos the platform determined violated its guidelines. Facebook did not reveal which videos were removed, but a spokesperson said the guidelines, "make it clear that we prohibit content that encourages physical harm [bullying], or attacks someone based on their religious affiliation or gender identity [hate speech]."
Cruz, whose dad, according to Jones, might have murdered JFK, took Facebook to task on Saturday for suppressing "views you disagree with":
Am no fan of Jones — among other things he has a habit of repeatedly slandering my Dad by falsely and absurdly accusing him of killing JFK — but who the hell made Facebook the arbiter of political speech? Free speech includes views you disagree with. #1A https://t.co/RC5v4SHaiI

— Ted Cruz (@tedcruz) July 28, 2018
The stance from the Texas senator marks a trend of Republican lawmakers accusing social media platforms of suppressing conservative speech.
[image via screengrab]
—
Follow Aidan McLaughlin (@aidnmclaughlin) on Twitter
Have a tip we should know? [email protected]
Aidan McLaughlin - Editor in Chief