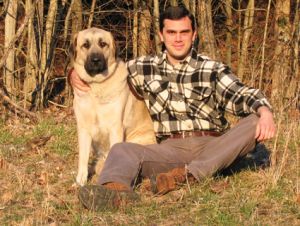 It cannot be a common occurrence in politics for a party organization at any level to disown or reject a candidate, but the Tennessee Democrats have done just that. In this week's primary showdown between seven candidates, Mark Clayton has emerged as the victor to take on Republican incumbent Bob Corker. But due to Clayton's ties with an organization classified as a "hate group," the state party is separating itself entirely from him and encouraging voters to write in their own candidate in November.
The Tennessee Democratic Party released a statement claiming that the only time he voted in the Democratic primary was when he voted for himself. They acknowledged that the other candidates in the primary race did not have enough "visibility or support" to make a definitive win in the race. The "known hate group" the party says Clayton is affiliated with is Public Advocate USA. On its website, the group lists issues it has a strong opposition to, including these examples:
Same sex marriage and the furtherance of so-called "Gay Rights";

The mainstream media's promotion and glorification of drug abuse, teenage sex, gangs, atheism, homosexuality and other immoral behavior and beliefs;

The passage of hate crimes and thought control legislation that creates inequality in our state and federal legal systems and singles out Christians or moral thinking people for persecution, fines, and harrassment by the government at any level;

"Pro-choice" or abortion strengthening legislation that upholds or expands the Roe vs. Wade Supreme Court decision of 1973.
A press secretary for the Tennessee Democrats explained that following Clayton's victory in this week's primary the party looked into him "and realized that's not someone that could or should get the support of Tennessee Democrats.
h/t Daily Caller
Have a tip we should know? [email protected]
Josh Feldman - Senior Editor