Terry McAuliffe: 'The Nomination of Judge Brett Kavanaugh Will Threaten The Lives of Millions of Americans'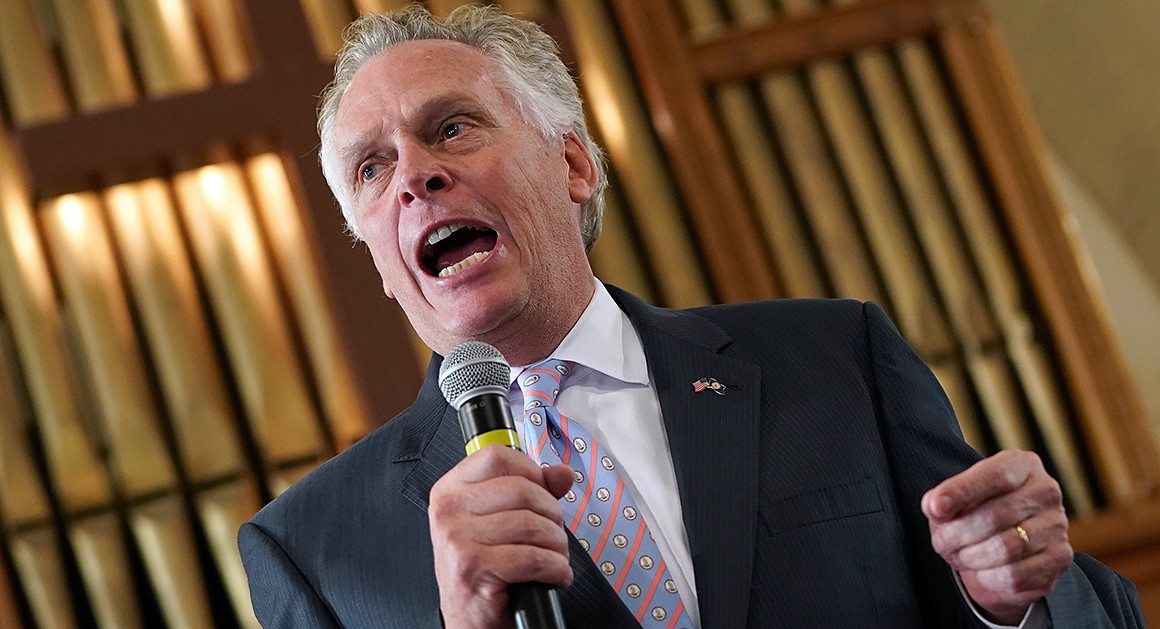 Conservatives mocked former Democratic Virginia Governor Terry McAuliffe for his reaction to President Donald Trump's nomination to the Supreme Court.
Earlier on Monday night, Trump introduced the country in primetime to his nominee, D.C. Circuit Court of Appeals Judge Brett Kavanaugh.
And McAuliffe issued this dire warning:
The nomination of Judge Brett Kavanaugh will threaten the lives of millions of Americans for decades to come and will morph our Supreme Court into a political arm of the right-wing Republican Party.

— Terry McAuliffe (@TerryMcAuliffe) July 10, 2018
Well, right-wing Twitter didn't exactly take him seriously.
They said that about net neutrality and tax reform, too. https://t.co/F1pKaP5SaD

— Dana Loesch (@DLoesch) July 10, 2018
If you believe this stupidity shouldn't you oppose a government so big and powerful that it could ever be in a position to do this in the first place, no matter who is in charge? https://t.co/nzVzRtbj43

— Derek Hunter (@derekahunter) July 10, 2018
But there's barely anyone left for Republicans to kill after the tax bill and pulling out of Paris climate agreement and the Iran deal https://t.co/mTVzVYvaCr

— Noah Pollak (@NoahPollak) July 10, 2018
It's too late, I already died from net neutrality repeal.

And GOP tax reform.

Be a grown up. https://t.co/FDM1APRqP0

— Gabriel Malor (@gabrielmalor) July 10, 2018
tHE nOmiNatiOn of JuDgE BrETt KaVanAuGH wiLl tHrEaTen the liVEs of MilLioNs of AMerIcAnS foR dEcaDeS to COme AND wIll MOrpH oUr sUPReMe CoUrT inTo a pOliTiCAl aRm oF tHe rIghT-wiNg RePublIcAn paRtY https://t.co/aOjQbAhS24

— Caleb Howe (@CalebHowe) July 10, 2018
"We're all going to die!" https://t.co/DVIwbKdXfg

— Nick Searcy, SUPER ELITE INT'L FILM AND TV STAR (@yesnicksearcy) July 10, 2018
[image via Getty]
Have a tip we should know? tips@mediaite.com