'That's All He Wanted': Devout Catholic Sean Spicer Didn't Get to Be in Trump's Meeting with the Pope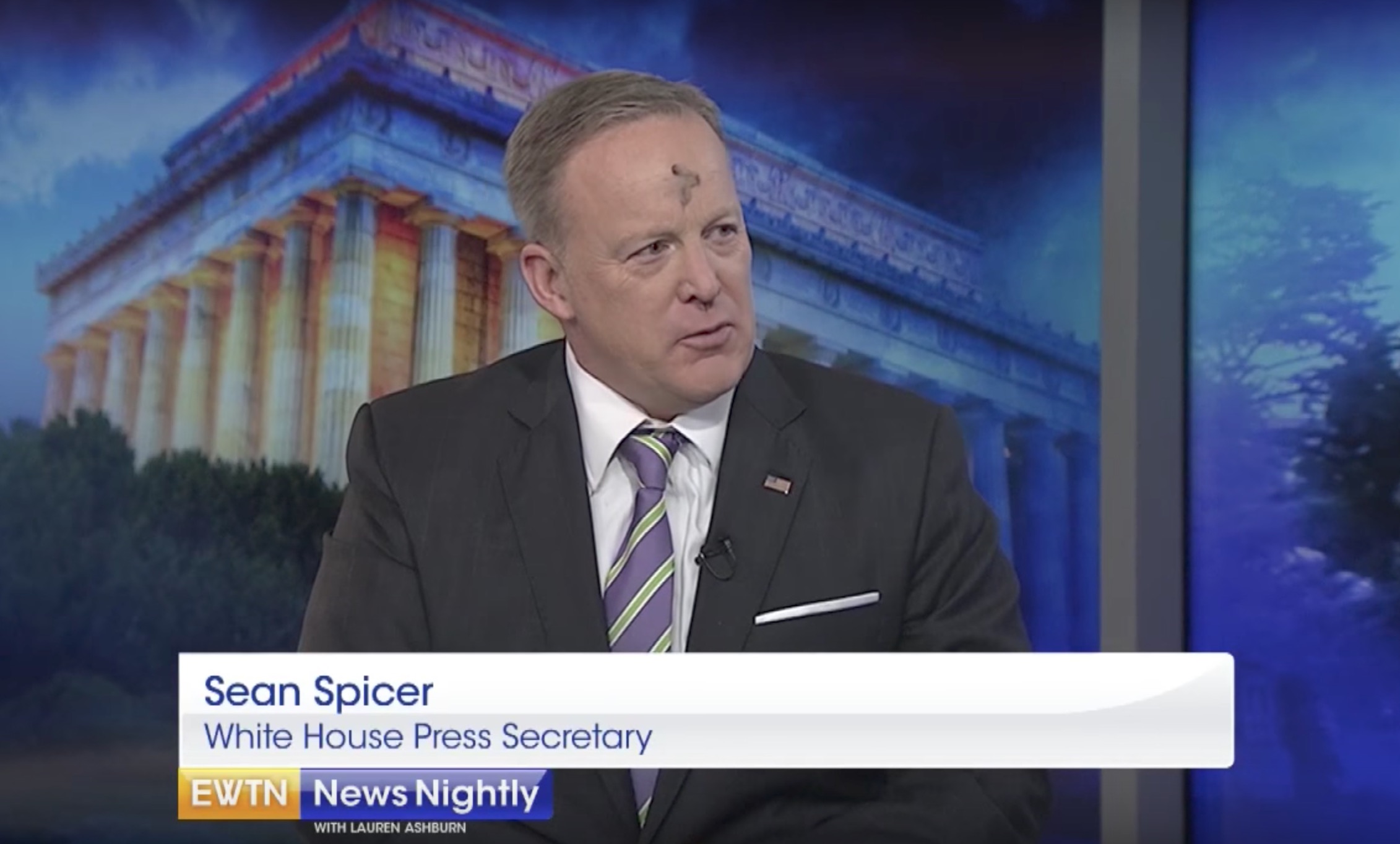 Press secretary Sean Spicer was told he could not attend President Donald Trump's visit to the Vatican to meet with Pope Francis on Wednesday, according to CNN.
The group selected for the monumental meeting between the US president and the pontiff was diverse, including family members (First Lady Melania, daughter Ivanka, and son-in-law Jared) and staff (communications advisor Hope Hicks, former bodyguard Keith Schiller, State Department aide Brian Hook, and guardian of Trump's Twitter account Dan Scavino).
Notably absent from the meeting was embattled press secretary and devout Catholic Sean Spicer, who is accompanying the president on his first foreign trip.
Spicer was reportedly informed before the meeting with the Pope that "there wasn't room for him on the roster." That rejection falls particularly hard on Spicer, according to CNN:
Asked about Spicer not being included in the group that met the Pope, a source close to the White House said: "Wow. That's all he wanted," adding it should "very much" be seen as a slight.
As Politico points out, while Spicer is a regular churchgoer, Scavino has previously bashed the Pope on his Twitter account.
The CNN story notes that while senior White House officials claimed the Vatican is strict on admittance into its talks, "previous administration officials who helped orchestrate meetings between US presidents and the Pope said that high-level Catholic staffers who expressed interest in attending the papal sessions were regularly accommodated."
Spicer has maintained a low profile on the foreign trip, which follows a devastating two weeks of flubs for the gaffe-prone press secretary:
Typically when White Houses wish to issue a comment, it's attributed to the press secretary. But Spicer, who has become a late-night punchline at home for his strident defense of Trump, has been all but invisible abroad, declining to hold on-camera briefings and missing from top-level meetings.
Reports surfaced before the foreign trip that Trump was planning to scale back Spicer's public role, as the press secretary stumbled through a series of embarrassing missteps, often caused by the president himself.
[image via screengrab]
—
Follow Aidan McLaughlin (@aidnmclaughlin) on Twitter
Have a tip we should know? tips@mediaite.com
Aidan McLaughlin - Editor in Chief