The Associated Press Is Dropping 'Homophobia' And 'Islamophobia' From Stylebook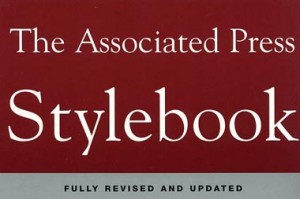 The Associated Press announced today it is dropping the words "homophobia" and "Islamophobia" from its stylebook. The AP's deputy standards editor told POLITICO that the words should not be used in a political or social context, adding that the phrase "ethnic cleansing" is clearly defined as a euphemism that should be "enclosed in quotes, attributed and explained."
RELATED: Society Of Professional Journalists Says Stop Using The Term "Illegal Immigrant"
"-phobia" is now defined in the AP Stylebook as "an irrational, uncontrollable fear, often a form of mental illness," and says it should not be used "in political or social contexts."
Dave Minthorn, the deputy standards editor for the Associated Press, told POLITICO that the new changes are to stop the words from being used in the wrong context.
"Ethnic cleansing is a euphemism for pretty violent activities, a phobia is a psychiatric or medical term for a severe mental disorder. Those terms have been used quite a bit in the past, and we don't feel that's quite accurate…

"When you break down 'ethnic cleansing,' it's a cover for terrible violent activities. It's a term we certainly don't want to propgate [sic]… "Homophobia especially — it's just off the mark. It's ascribing a mental disability to someone, and suggests a knowledge that we don't have. It seems inaccurate. Instead, we would use something more neutral: anti-gay, or some such, if we had reason to believe that was the case."
If the AP ever covers anyone or anything involving derogatory remarks against homosexuals, it will be referred to as "anti-gay." But Patrick Strudwick at The Guardian makes the counter-argument that "homophobia" is an appropriate word because it is borne of people's "irrational fear" of gay people.
h/t Queerty
—–
Follow Josh Feldman on Twitter: @feldmaniac
Have a tip we should know? [email protected]
Josh Feldman - Senior Editor