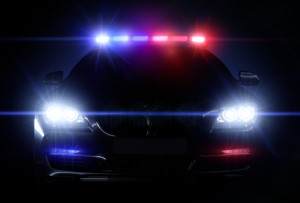 The War on Christmas™ is one of those great American traditions, and it's been great for Fox News so far, with piece after piece after piece on communities plagued by the atheist Grinches who, clearly, hate Christmas and want to see it burn to the ground. And Fox Nation, Fox's opinion site, has set up a repository for you to cry foul about attacks on Christmas in your community, and their map is already brimming with battle locations.
A number of stories on the Fox News War on Christmas™ map were written by Todd Starnes, including this piece about an elementary school confiscating Christmas cards. HORROR OF UNSPEAKABLE HORRORS! Except it wasn't at all true. The decision to move a poster featuring faculty Christmas cards came from a "privacy issue" one of the teachers had, and they simply just moved it into the faculty work room instead. That, however, didn't stop the school district from getting "terrorized" by Starnes' false report.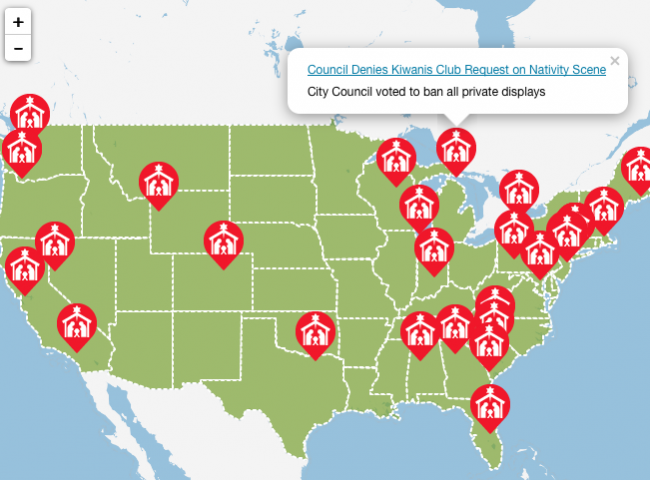 But that's just one bad report among dozens of actual, totally real examples of a War on Christmas™! Like this incident involving an Orange County community receiving notices that they had to take down their Christmas lights. No Christmas lights? That's an outrage! This is war!!!
Except this wasn't about all the Christmas lights, just about the Christmas lights that were strung from house to house. In other words, they could make their homes as gaudy as humanly possible, but they had to take down the lights that connected each of their houses because they were considered a hazard. And, as it turns out, the incident's been settled because they submitted a permit application.
The Fox War on Christmas™ command center map also spotlights an Alabama legislator with the courage to fight for teachers' rights to say "Merry Christmas" to their students even though there is nothing preventing them from doing so now and absolutely no evidence their right to say "Merry Christmas" is under attack.
But here's the kicker. In a number of these cases about a supposed War on Christmas™, Christmas actually won. There was an uproar in Wisconsin over a school choir being asked to incorporate a higher percentage of secular songs than religious songs so as not to alienate people of other faiths who would like to enjoy the concert. Sounds reasonable, right? Well, there was outrage, people shouted about Christmas songs being oppressed, and you know what happened? Nothing! Absolutely nothing happened, and they're back to their original setlist.
So, really, if there's supposedly a War on Christmas™, Christmas appears to be winning, so what exactly is the problem here?
[photo via Shutterstock]
— —
Follow Josh Feldman on Twitter: @feldmaniac
Have a tip we should know? tips@mediaite.com
Josh Feldman - Senior Editor