The Hollywood Reporter Faces Twitter Criticism Over Profile of 'Broken' Charlie Rose: 'Disrespectful' of His Victims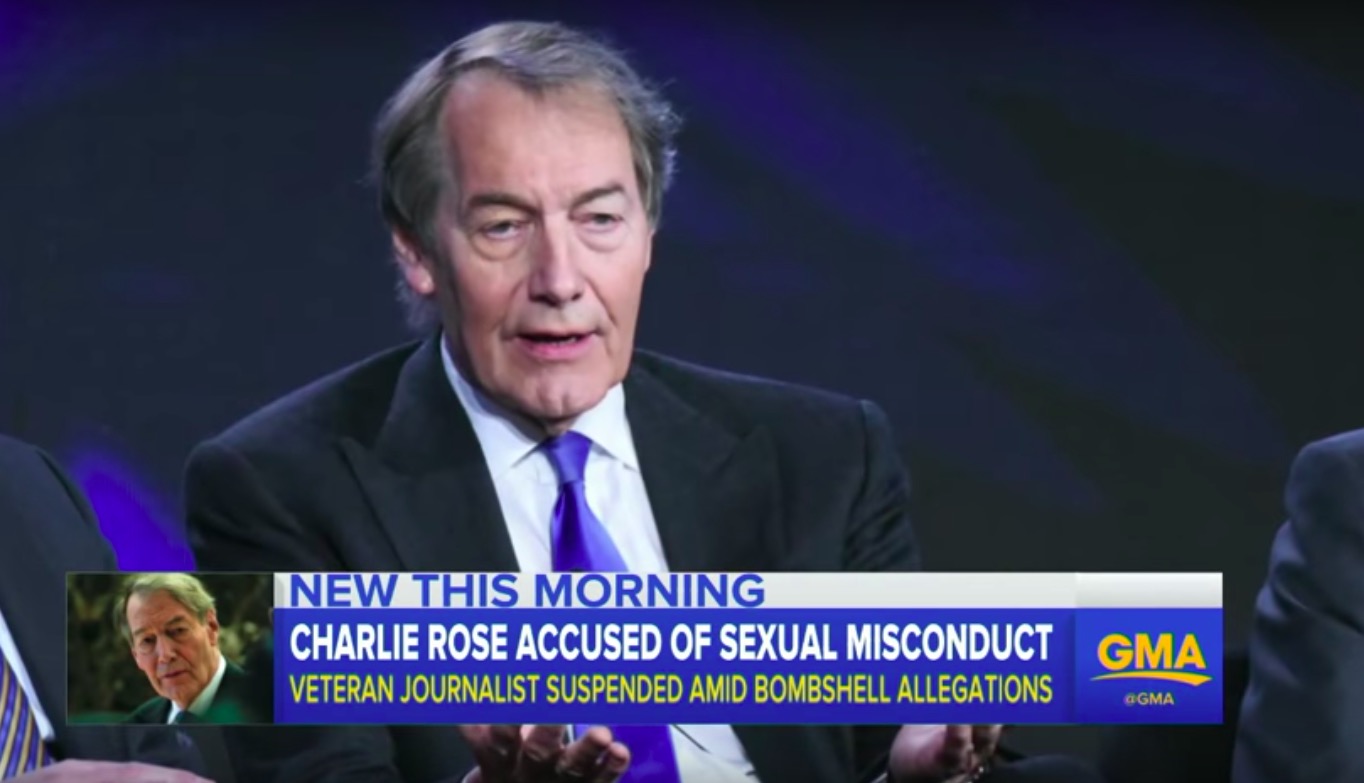 The Hollywood Reporter faced criticism on Thursday after publishing a profile of journalist Charlie Rose which many found to be sympathetic toward the former television personality facing numerous allegations of sexual harassment.
The article describes the accusations brought against Rose by at least eight women as "devastating," forcing the 76-year-old to spend most of his days at his 5,500-square-foot Long Island home ever since the bombshell reports arrived during the Me Too movement.
"I was expecting a MeToo backlash but I admit I was NOT expecting it to take the form of 'the literal exact people accused by multiple women of unambiguously egregious behavior get sob stories about How Lonely They Are Now,'" wrote Dara Lind — a reporter for Vox.
"Uh-oh, looks like we have another entry in the growing "Rich, Powerful Man Is Sad Because of #MeToo' genre," wrote Vogue contributing editor Michelle Ruiz.
Neighbors told The Hollywood Reporter that Rose's housekeeper picks up his food most days, as the celebrity avoids the public eye from his five hideaway estates, including homes in New York city, North Carolina, Washington D.C. and Long Island.
"Poor, poor Charlie Rose having to decamp to his 5,000-sq-foot mansion," Ruiz added.
Others noted how "unfortunate" it was for Rose to endure such a life of hardship after being exposed as an alleged sexual assaulter, no longer being able to enjoy his typical Manhattan watering holes and instead "decamping" to mansions across the country.
Meanwhile, a new exposé is reportedly dropping any day about Rose's tenure at CBS and his reported sexual misconduct.
[image via screengrab]
—
Follow Chris Riotta (@ChrisRiotta) on Twitter
Have a tip we should know? tips@mediaite.com