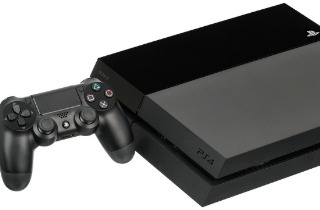 In the wake of the attacks that left over 120 people dead in Paris, international investigators have been working to figure out how ISIS-linked jihadis managed to plan and coordinate their attack. As searches continue to be launched in pursuit of suspects across France and Belgium, raids reportedly turned up evidence that the terrorists might have discussed their plans using online messaging via Playstation 4 gaming systems.
"The most difficult communication between these terrorists is via PlayStation 4," said Belgium's federal home affairs minister, Jan Jambon. "It's very, very difficult for our services, not only Belgian services but international services, to decrypt the communication that is done via PlayStation 4."
Jambon's statements were said to Politico days before the event, but he said at the time that communications held on the console's messaging system were even more encrypted than apps like WhatsApp, and could be used by terrorists. The console allows players to chat in private parties that are reportedly under less surveillance than other forms of communication, and are difficult to monitor with so many users.
While nothing has been confirmed as of yet, The Hill cited reports saying one might have been confiscated during the recent raids of houses in Brussels. This is not the only time the console has supposedly been used this way, for New York Daily News noted an Austrian boy arrested earlier this year for allegedly using the system to talk with and download bomb plans from terrorists.
Security researcher Graham Cluley wrote a blog on the subject, stating that the planning could have just as easily been conducted through standards means like cell phones or the Internet.
"If you're raiding the homes of young men in their twenties, don't be surprised if they have a Sony PS4 stashed beneath their TV," Cluley wrote. "Anything which allows two people to exchange messages (whether it be by talking, typing, or waving semaphore flags at each other in a 3D virtual environment) could potentially be used by terrorists to communicate."
[h/t The Telegraph]
[Image via Flickr]
— —
>> Follow Ken Meyer (@KenMeyer91) on Twitter
Have a tip we should know? tips@mediaite.com