The Southern Poverty Law Center Surveyed 10,000 Educators About How Kids Are Handling the Election…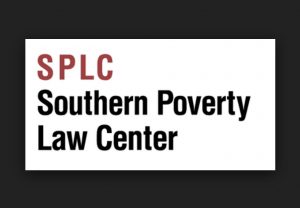 The Southern Poverty Law Center is known for cataloguing instances of extremism, racism, and bigotry, sometimes to the point of being criticized themselves. Today, they  released the results of a survey on the post-election behavior of kids that got results from 10,000 teachers, counselors, administrators, and others who work in schools. The survey was a follow-up of sorts to one from earlier this year that noted an upswing in bullying during the election.
Here's the gist: 90% of respondents indicated that "school climate has been negatively affected" since Donald Trump campaigned for and won the presidency. 80% reported "heightened anxiety and concern on the part of students worried about the impact of the election on themselves and their families."
Over a quarter said they observed "specific incidents of bigotry and harassment that can be directly traced to election rhetoric." They reported graffiti (including swastikas), assaults on students and teachers, property damage, fights, and threats in the observations. 40% heard "derogatory language directed at students of color, Muslims, immigrants and people based on gender or sexual orientation." Many teachers who did not say they heard bigoted language pointed out that they teach groups that are almost exclusively made up of the minorities that language is often directed toward.
This is in line with concerns that have arisen since students began targeting minorities in schools across the country. Last spring, there were reports that students at one school had created a cardboard wall and taken photos of it, putting them online with racist captions directed at Latino classmates. Chants of "build that wall" have been common, as have racially-charged taunts at sporting events.
The SPLC mentioned the following:
It is worth noting that many teachers took pains to point out that the incidents they were reporting represent a distinct uptick; these dynamics are new and can be traced directly to the results of the election.
They aren't alone in documenting the increase in hateful acts. Today, the New York Times began a series called "This Week in Hate" in conjunction with the SPLC.
Read the whole report here.
[image: screengrab]
Have a tip we should know? tips@mediaite.com