The Sun Says Reports Trump Called Paper's Interview 'Fake News' Are 'Fake News'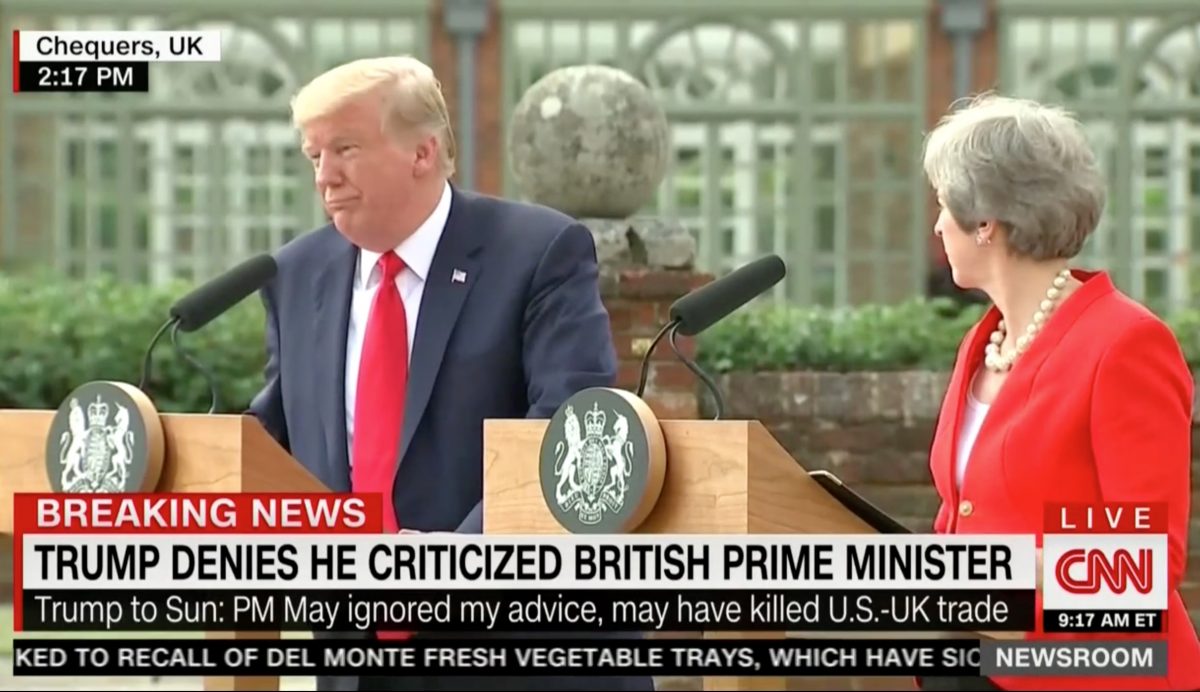 President Donald Trump said UK tabloid The Sun delivered "fake news," but then said it didn't deliver "fake news," so when he said it was "fake news," that was "fake news."
Following? Didn't think so.
Let's break it down: According to what The Sun wrote on Friday, the paper conducted an exclusive interview with the president on Wednesday, and then the president made comments about said interview in an "extraordinary press conference" at British PM Theresa May's country retreat, Chequers.
The Sun political editor Tom Newton Dunn said that Trump's positive quotes about May were in the piece after he said they were "fake news" because "They didn't put it in the headline, I wish they put it in the headline."
A spokesman for The Sun said: "We stand by our reporting and the quotes we used – including those where the President was positive about the Prime Minister, in both the paper and in our audio – and we're delighted that the President essentially retracted his original charge against the paper later in the press conference."
"To say the President called us 'fake news' with any serious intent is, well… fake news," the Sun concluded.
Way to capitulate, everybody. Gold stars all around for that sterling reporting job.
[image via screengrab]
Have a tip we should know? tips@mediaite.com