The Underrated: Here's Your Cable News Winners Who Possess This One Important Gift
"I can live for two months on a good compliment."
– Mark Twain
Compliments are a dying sentiment in the online writing business… a craft increasingly built on snark and cynicism. It just ain't cool to offer praise when a biting remark or well-crafted kidney punch generally gets more applause and attention. But let's buck conformity and offer up some kudos to those who don't get nearly enough credit for possessing an attribute you cannot teach:
Range.
How is range defined here as it pertains to cable news? Quite simply, it is someone who can wear the performance hat of an anchor (traditional news delivery, no editorial) and host (some traditional news delivery, some editorial, more personality-based)… and can seamlessly adjust to any kind of format or time of day/night. Most importantly, they can execute all of this on a high level. They're the Swiss army knives of television…
Your winners include: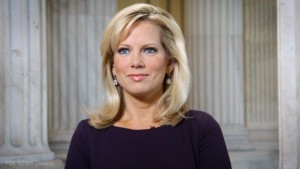 Shannon Bream, Fox News:
Present: Anchor of America's News Headquarters (Sundays 12-2 PM EST, traditional weekend news program) and rotating anchor of Saturday evening's Fox Report (also a standard news program). Serves as a fill-in host for The Kelly File (primetime news/opinion hybrid); fills in for Chris Wallace on Fox News Sunday (Sunday morning news/talk/political roundtable). Fills in for Bret Baier on Special Report (which means anchoring and quarterbacking a panel). There's even more programs to list, so suffice it so say she's an option for pretty every program on the network. Also covers the Supreme Court for FNC… which is obviously a particularly important beat now and in the future.
Past: Worked for network affiliates via NBC (Washington), CBS (Charlotte) and ABC (Tampa). In baseball terms when including Fox, that's called hitting for the cycle. Won the Miss Florida pageant in 1990 and Miss Virginia pageant in 1994. And before the usual suspects start making the predictable blond/Fox jokes, the 45-year-old Bream graduated Liberty University and earned a Juris Doctorate with honors from Florida State's University College of Law.
Add it all up (weekend news, weekday hybrid prime, Sunday talk, Supreme Court), and Bream is invaluable… a true utility player and a fine one at that.
Honorable mention: Martha McCallum, Dana Perino
— —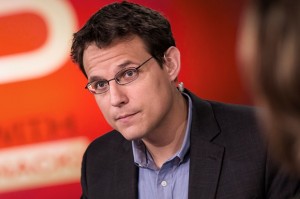 Steve Kornacki, MSNBC:
Present: Not sure if this is an official job description, but here goes: The guy who can be pulled into any political discussion (particularly campaign-related) throughout the morning, afternoon or night and offer lucid, objective analysis in the process. (Former) Host of Up, a free-flowing political panel program that airs Saturday and Sunday mornings (8:00-10:00 AM EST). Now host of Meet the Press Daily on Mondays as a permanent fill-in for Chuck Todd that day of the week. Senior writer at Salon.
Past: Former state spelling bee champion (as someone who won Miss Stellhorn's spelling contest in 3rd grade at Packanack Lake Elementary, the author can somewhat relate to the glory that comes with winning these competitions). In adult life, has been published everywhere from The Wall Street Journal to the New York Times to the Boston Globe to the New York Observer (no small feat). The 36-year-old Kornacki graduated from Boston University.
What he brings to MSNBC: The luxury of having a floating political analyst who is always open like the human version of a 7-11. Final analysis: A rare combination of wonky, curious and down-to-earth likable.
You can spot a phony a million miles away in this business… the kind of on-air people who are clearly acting when the red light goes on instead of simply being themselves while enjoying what they're doing. That's Kornacki: A guy who really, really likes his job(s).
Honorable mention: Willie Geist, Chris Jansing
— —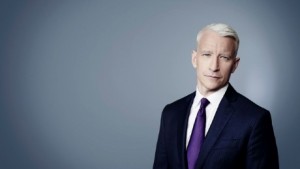 Anderson Cooper, CNN:
Present: Host of Anderson Cooper 360.
Why he makes this list: The primary criteria here is range, right? So let's check off all the boxes Cooper does for CNN:
Prime-time program host. Check.
(Highly-praised) debate moderator. Check.
Game show host. Check.
New Year's Eve host (criticize it if you like… the annual offering registers huge numbers for CNN). Check.
Anchor willing to go anywhere to cover a story. Check.
Cooper's 2014 Sirius XM interview with Howard Stern is a must-listen (talk about somebody who prepares… nobody touches Howard in this regard). In it, you learn that Cooper — after finding it impossible to break into the news business in highly-competitive New York — traveled to Myanmar on his own with a forged press pass a friend made for him to interview students battling the Burmese government. He sold his packages to TV One (a educational news organization broadcast in schools across the U.S.) from there. Talk about making your own luck… Cooper would eventually join ABC News in 1995 before jumping to CNN in 2001 (briefly switching career paths in 2000 to host ABC's reality TV show, The Mole).
An argument can be made that the 48-year-old Cooper doesn't belong on this list since his lucrative contract (reportedly $11 million/year) shows he's not undervalued by his own network. But money is one thing, recognition is quite another, and Cooper doesn't seem to get enough of it. And more importantly, he just goes quietly about his business and doesn't seem to care about being the center of attention/part of the story. It's boring in a world that embraces sensationalism and ego, but that only makes his persona that much more refreshing.
Honorable mention: Erin Burnett, Dana Bash
Range. It's not a course offered up at journalism school. But in a world that is as cutthroat as it is competitive, being able to master several jobs at once — much easier said than done — can be the big difference maker.
— —
Follow Joe Concha on Twitter @JoeConchaTV
This is an opinion piece. The views expressed in this article are those of just the author.