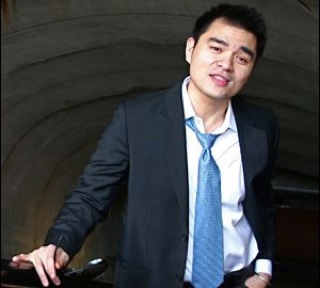 This morning, the New York Times Magazine posted the moving story of Jose Antonio Vargas, a Pulitzer Prize-winning journalist who had managed throughout his time in the United States to hide the fact that he is an illegal immigrant. But later in the day, NYT Magazine editor Chris Suellentrop admitted they had been fortunate to come by the story, because Vargas' first choice– his employer, the Washington Post— turned the story down.
Vargas, who also sat down with ABC News for an interview pertaining to his feature, only came to the Times after, Suellentrop reveals, after the Post refused to publish the story on Monday, contrary to the original plan. Suellentrop also recounts the intrigue surrounding Vargas' pitch and his fear at the revelation that he could very well be deported. The NYT Magazine, already set to print, "tore up the book" and edited and prepared the article within 48 hours of the magazine closing. "This wasn't a story we were going to give to anyone else," he notes. Yet the Washington Post seemed to differ, and, when asked to comment on the story, Post's "Outlook" section editor Carlos Lozada gave the Times the following statement:
Jose Antonio Vargas did approach us with this idea some time ago, and I worked with him on the story for some weeks, with the intention of running it in Outlook. In the end, a decision was made here to pass on it. I'm delighted that the author found such a great home for the piece in the Sunday Magazine at The Times — certainly a fine second choice after The Washington Post Outlook section.
Backhanded "fine second choice" compliment aside, why the story was cut so late in the printing process and allowed to slip away remains a mystery. Perhaps given Vargas' status as an employee of the Post for some time, his tale presented significant legal hurdles for the newspaper– after all, the fact that Vargas is a journalist and does not fit the stereotype of a blue-collar illegal worker doesn't change the fact that he his employment broke federal laws. As the story develops and Vargas begins giving more and more interviews, one imagines it will take little time to for the backstory to surface, while Vargas' legal status in this country hangs in the balance.
Have a tip we should know? tips@mediaite.com