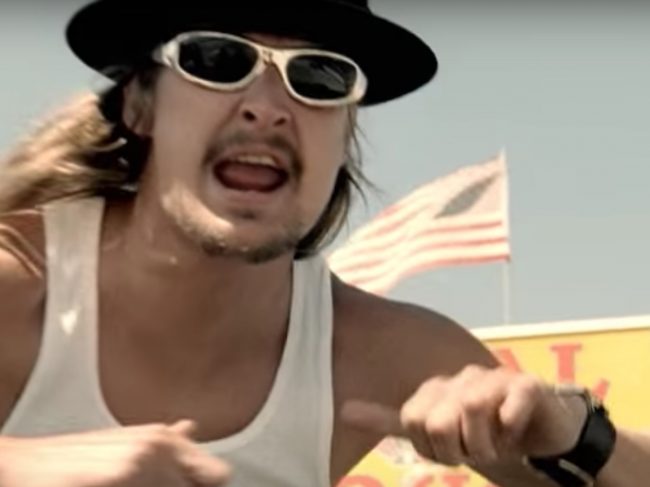 Kid Rock, the guy who sang "Cowboy" and had that strangely successful single with Sheryl Crow at the turn of the millennium, might be a senator soon.
Well, he might be if recent reports are to be believed. Local news stations poked at the story a few days ago, but Roll Call just took it national with a piece called, "Kid Rock Eyed as Possible Senate Candidate." According to them, his name was thrown out at a convention for the Michigan Republican Party last week.
There have been no official announcements, but Kid Rock has gotten political in the past. He backed Donald Trump in the election by hawking shirts.
[image via screengrab]
Have a tip we should know? [email protected]