They Branded Me a Word Thief: Shaun King Strikes Back at Daily Beast, 'Online Mob' Over Plagiarism Accusations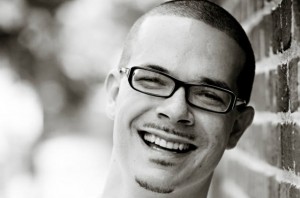 New York Daily News columnist Shaun King is lashing out against his detractors and accusing the media of ganging up on him over the mistaken allegations of his plagiarism.
The Daily Beast made the case this week that King copied their work for himself, but it later turned out that King's editor actually took out attributions King made to other news sources without his knowledge. Jotham Sederstrom accepted responsibility for the commotion after NYDN fired him, but King is still firing back at his haters and critics with a scathing new op-ed he penned this morning.
King described how he has faced a constant onslaught of name-calling and smears ever since he started writing stories about social justice. He said that he used to be praised when he worked as an activist and a fundraiser, but that was before his #BlackLivesMatter and anti-white privilege efforts caused him to be labeled as a "villain."
Moving on, King explained how he borrowed passages from The Daily Beast in order to drive home his outrage about a story about a black veteran who was allegedly left by police to die in a jail cell. His piece described the panic over how it was left up to him and NYDN to sort through the "mess" after The Daily Beast's allegations caught fire on Twitter almost immediately:
"The Daily Beast…opted not to go the professional route and make it a deeply personal and highly public debacle," King wrote. "I even saw people who I follow on Twitter join in on the fun of putting me on blast for being a word thief."
King finished by saying that even though the record has been set straight, the matter still feels unresolved to him because The Daily Beast gave the "online mob" a fresh chance to slam him unfairly.
Had I not been able to produce my original drafts showing that I had indeed attributed all of my sources properly, who knows what I would be doing today instead of writing this.

While I've been officially vindicated, it sure doesn't feel like it. The mob has moved on, for now, but they'll be back. I'm sure of it.
[Image via screengrab]
— —
>> Follow Ken Meyer (@KenMeyer91) on Twitter
Have a tip we should know? tips@mediaite.com