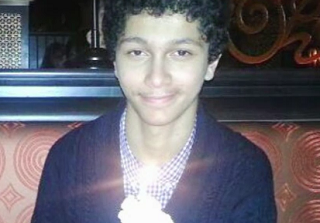 Ali Shukri Amin, a former Osbourn Park High School honors student in Manassas, Va., pleaded guilty on Thursday to "conspiring to provide material support to terrorists." According to the Washington Post, Amin's aid didn't come in the form of weapons or tactics. Instead, he helped promote ISIS online via social media.
Amin is just one of about 50 individuals across the country who authorities have charged with "helping or trying to help the Islamic State." As U.S. Attorney Dana Boente said at a press conference, these would-be and actual online members of ISIS are "just kind of flooding the airwaves."
According to Amin's official plea to the court:
He was behind the controversial and prolific @AmreekiWitness Twitter handle, an unabashedly pro-Islamic State account whose manager drew news coverage for sparring with the State Department, postulating how digital currency might be used to fund the Islamic State and opining on the unrest in Ferguson, Mo.
What's more, Amin allegedly used overseas contacts he developed via Twitter with the Islamic State to help a friend, Reza Niknejad, get into Syria. Just before Amin's arrest, the pair managed to get Niknejad on a plane to Turkey, where Amin's contacts helped the 18-year-old join ISIS.
According to an FBI affidavit, Niknejad — who was scheduled to fly to Greece — met up with Amin's contacts during a layover in Istanbul, Turkey, and the group made its way to Syria. One of Amin's contacts, according to the affidavit, stayed in touch with him during the trip, even sending pictures from the countryside as the group traveled by bus to the Syrian border.
Based on the evidence collected, including a letter and thumb drive left for his family, the FBI assumes Niknejad succeeded in gaining entry to Syria and joining the pro-Islamic State group. They also suspect Amin may have wanted to eventually join him, but stayed behind to facilitate Niknejad's journey and continue his social media work.
[h/t Washington Post and ABC News]
[Image via screengrab]
— —
>> Follow Andrew Husband (@AndrewHusband) on Twitter
Have a tip we should know? tips@mediaite.com