This Exists: Georgia Students Fighting Back Against High School's Segregated Proms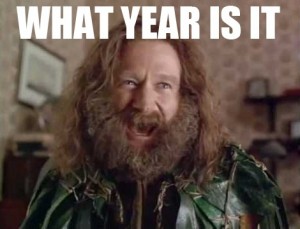 From the "What Part Of 'We Shall Overcome' Didn't You Get The First Time?" file, a Georgia high school is in the national spotlight for holding segregated proms. This shocking news, coming to you from 1950 2013, got attention thanks to a biracial group of students who wanted to be able to go to prom together. They told a local ABC affiliate that homecoming dances are also segregated, and this year, a black girl was voted homecoming queen and a white boy was homecoming king, but they could not attend the same event.
The girls are attempting to raise money for an integrated prom and soliciting public donations through a Facebook group. But apparently the in-school campaigning is not doing so well. As one of the girls explained, "I actually put up posters for the integrated prom and we've had people ripping them down at the school."
Now, you may recall a little Supreme Court ruling that basically made this illegal, so how has the high school been getting away with it? The answer lies in the explanation provided by the school superintendant, Steve Smith. If you check out the home page of Wilcox County Schools, you'll see a lengthy explanation from Smith on why this whole controversy is unfair… to the school. Here's what he has to say:
Wilcox County High School has never hosted a school-sponsored prom.

In recent history, there have been two private parties that have been referred to as their "proms" by two different groups of students. When the ladies mentioned in the article approached the Wilcox County Board of Education and me about hosting an integrated "prom," we not only applauded their idea, but we also passed a resolution advocating that all activities involving our students be inclusive and non-discriminatory.
So the school isn't culpable because student groups run these things. ABC News points out that the school district "hasn't paid for a prom in 30 years," but if the result of that is handing it over to students who don't really get this whole "racial equality" thing, they may want to rethink that position.
—–
Follow Josh Feldman on Twitter: @feldmaniac
Have a tip we should know? tips@mediaite.com
Josh Feldman - Senior Editor