This Girl Convinced Her Tinder Match She Was a Beet Farmer Using Quotes From The Office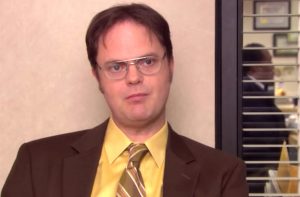 Caroline, you are officially our hero. Over the weekend, she matched with a boy on Tinder. She had just finished watching the American version of The Office, so she decided to have some fun by assuming a part of Dwight Schrute's identity and telling him she's a beet farmer. Using just quotes from the show, she actually convinced him: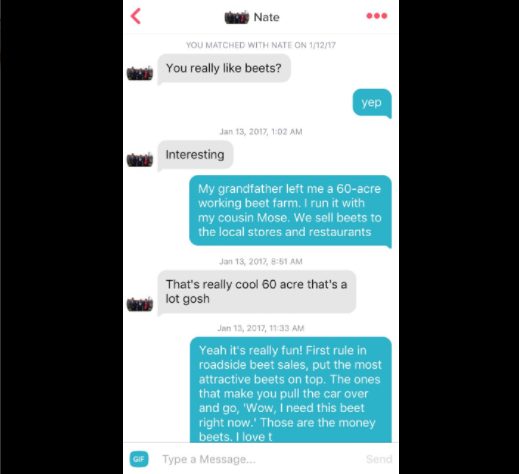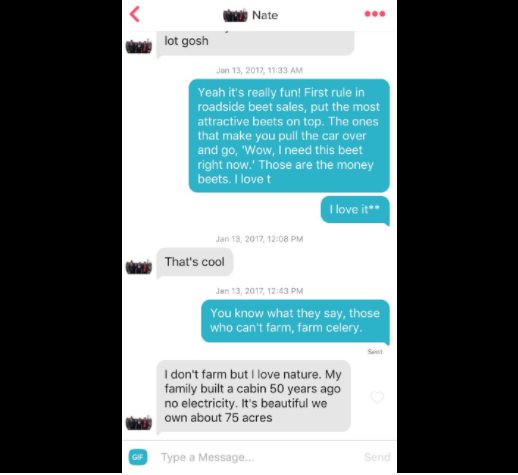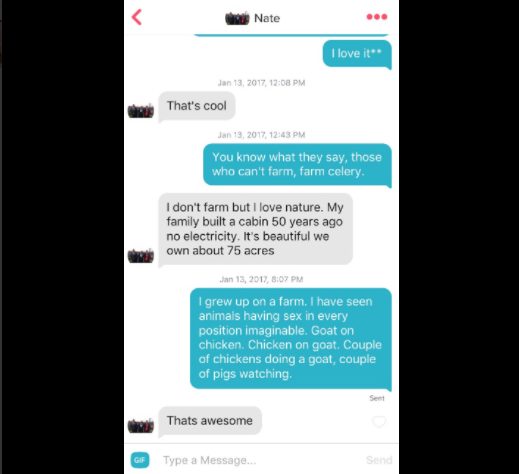 Caroline Tweeted the exchange, which has now been retweeted nearly 10,000 times.
yesterday i convinced a boy that i am a beet farmer by using quotes from the office pic.twitter.com/3xzSEJGVfz

— caroline (@caro_bearo) January 15, 2017
Lots of people loved the exchange, but others were concerned that Caroline was being mean to Nate. She told Buzzfeed that "it was all in good fun and no one's feelings were hurt."
Caroline also said that she did let him know she's not actually a beet farmer. She said that when she did, Nate thought it was "hilarious."
[featured image via screen grab. Other images via Twitter/@caro_bearo]
Have a tip we should know? tips@mediaite.com