Top Pelosi Aide Alleges Trump Administration's Leaking of Travel Plans Caused 'Grave Threats'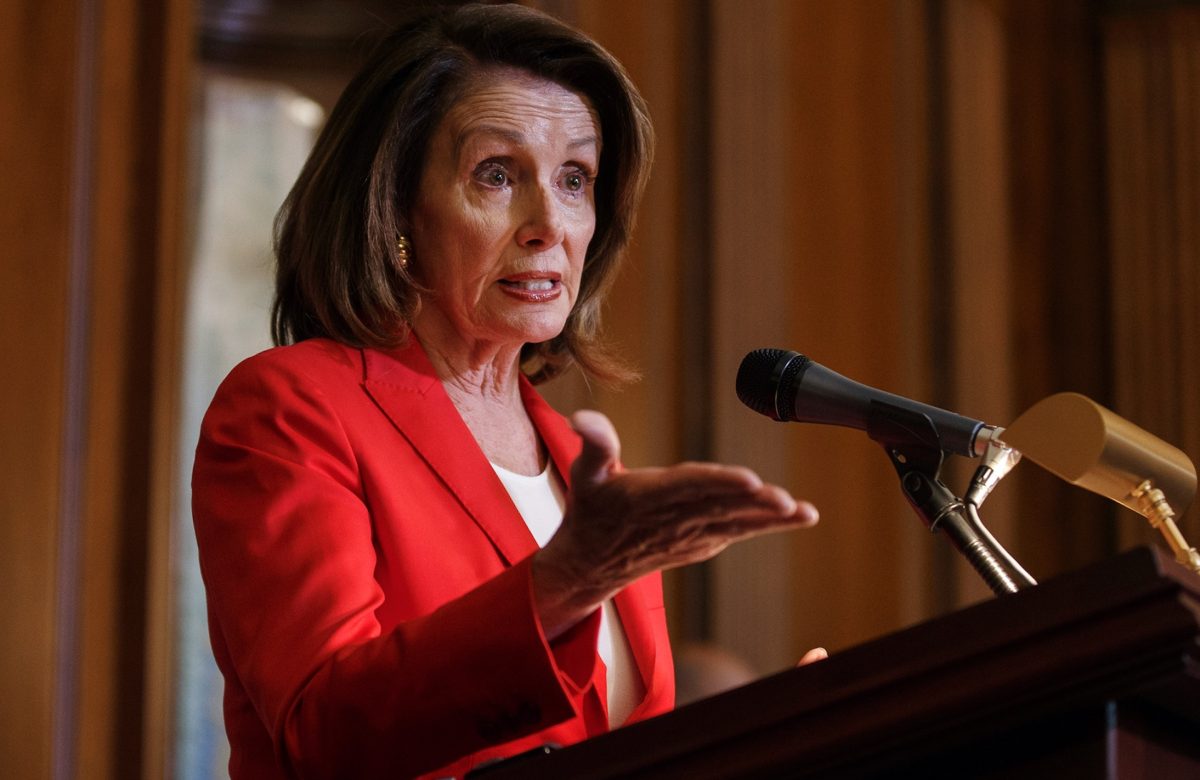 As Nancy Pelosi's team confirms the cancellation of her trips to Afghanistan and Brussels, her deputy chief of staff is more or less accusing President Trump and the White House of endangering the House Speaker and her delegation.
Trump effectively cancelled Pelosi's trip to visit NATO and troops in Afghanistan yesterday, which critics are calling a vindictive response to the House Speaker's request that he postpone his State of the Union address. In response to this, Pelosi aide Drew Hammill released a statement today insisting that the delegation considered Trump's idea that they take a commercial flight to Afghanistan.
The United States Congress is a co-equal branch of government in our system of checks and balances. The Congress has a constitutional responsibility to conduct oversight in the war zone where our men and women in uniform are risking their lives every day.

— Drew Hammill (@Drew_Hammill) January 18, 2019
After President Trump revoked the use of military aircraft to travel to Afghanistan, the delegation was prepared to fly commercially to proceed with this vital trip to meet with our commanders and troops on the front lines.

— Drew Hammill (@Drew_Hammill) January 18, 2019
Eventually, Hammill said the trip was scrapped because Trump's announcement "significantly increased" the risk factor for Pelosi, her delegation, and the security personnel that would've escorted them.
In the middle of the night, State Dept's Diplomatic Security Service provided an updated threat assessment detailing that the President announcing this sensitive travel had significantly increased danger to the delegation & to troops, security, & other officials supporting trip.

— Drew Hammill (@Drew_Hammill) January 18, 2019
This morning, we learned that the Administration had leaked the commercial travel plans as well.

— Drew Hammill (@Drew_Hammill) January 18, 2019
In light of the grave threats caused by the President's action, the delegation has decided to postpone the trip so as not to further endanger our troops and security personnel, or the other travelers on the flights.

— Drew Hammill (@Drew_Hammill) January 18, 2019
Hammill concluded by saying Pelosi continues to wish America's servicemen well despite her inability to visit them at this time.
Whether here or abroad, the Speaker always thanks our troops, diplomats and intelligence community for their heroism & service. The Speaker commends her colleagues on the delegation, who personally & officially have dedicated their lives to protect & defend the American people.

— Drew Hammill (@Drew_Hammill) January 18, 2019
[Photo via Getty Images]
— —
>> Follow Ken Meyer (@KenMeyer91) on Twitter
Have a tip we should know? tips@mediaite.com