Trump Lawyer Rudy Giuliani Rips Michael Cohen Over Plea Deal: 'A Pattern of Lies'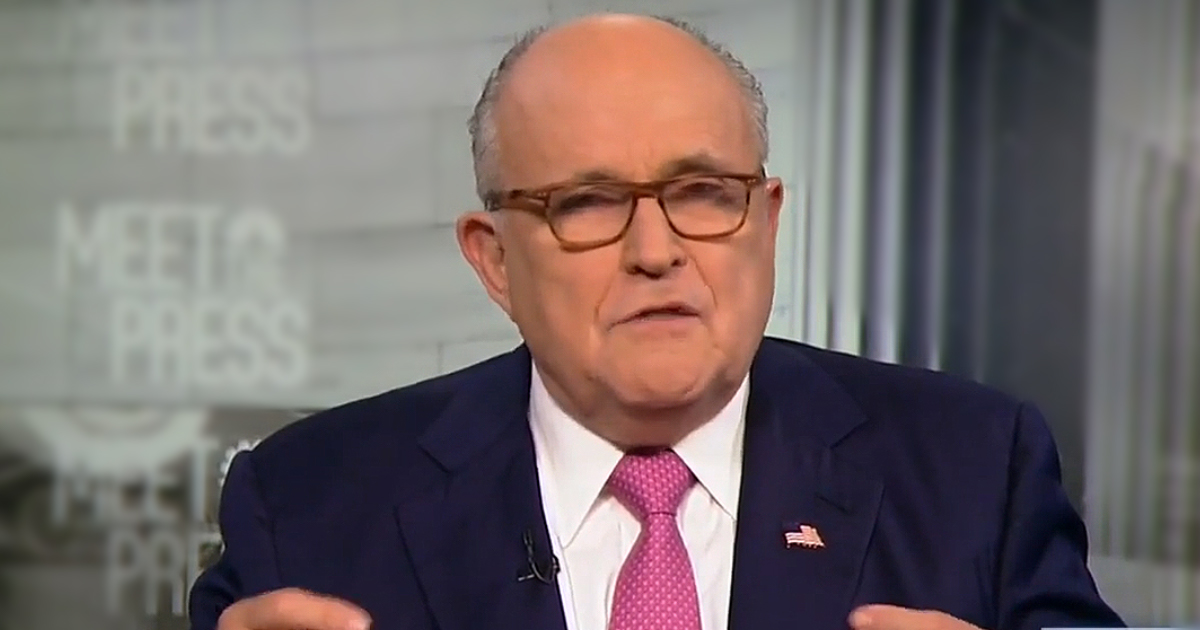 Current Donald Trump personal attorney Rudy Giuliani has officially responded to the news today of former Trump personal attorney Michael Cohen reaching a plea deal and entering guilty pleas in New York this afternoon.
Rudy responds: "There is no allegation of any wrongdoing against the President in the government's charges against Mr. Cohen. It is clear that, as the prosecutor noted, Mr. Cohen's actions reflect a pattern of lies and dishonesty over a significant period of time."

— Maggie Haberman (@maggieNYT) August 21, 2018
Giuliani says that prosecutors noted that Cohen's actions "reflect a pattern of lies and dishonesty over a significant period of time," and that is correct. The prosecutors did speak to the press following the entering of the guilty pleas, but not merely to say Cohen is a practiced liar. They specifically outlined that two of the eight charges to which he is pleading are campaign finance violations.
In addition, Mr. Cohen pled guilty to two campaign finance charges. One for causing an unlawful corporate contribution, and a second one for personally making an excessive personal contribution, both for the purpose of influencing the 2016 election. In addition, what he did was he worked to pay money to silence two women who had information that he believed would be detrimental to the 2016 campaign and to the candidate, and the campaign.
As CNN noted moments ago, Giuliani did not mention the fact that Cohen said in court today that these violations were "in coordination and at the direction of" Trump.
[Featured image via screengrab]
—
Follow Caleb Howe (@CalebHowe) on Twitter
Have a tip we should know? tips@mediaite.com