Trump Blames Democrats for 'Fight to Death' Over Border Security and Military Funding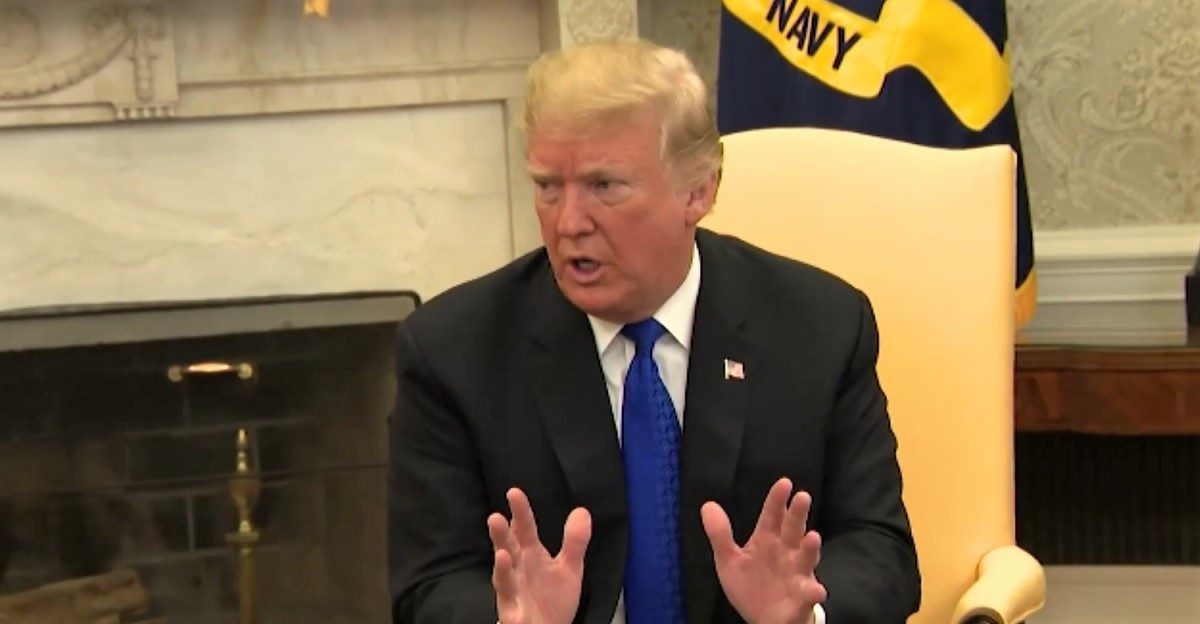 President Donald Trump is not giving up his fight for border wall funding, or more to the point, his continued blaming of Democrats if he cannot get the $5 billion requested to keep his promise made on the 2016 campaign trail that a wall would be built.
In a Wednesday morning tweet, Trump blamed Democrats for their "fight to death" over "Border Security and the Military." Trump tweeted:
In our Country, so much money has been poured down the drain, for so many years, but when it comes to Border Security and the Military, the Democrats fight to the death. We won on the Military, which is being completely rebuilt. One way or the other, we will win on the Wall!

— Donald J. Trump (@realDonaldTrump) December 19, 2018
Last week Trump very publicly owned the threat of a Christmas time government shutdown if he did not receive the $5 billion requested for the border wall so central to his campaign last week in a televised Oval Office meeting with Rep. Nancy Pelosi and Sen. Chuck Schumer.  But a reported compromised funding bill that is expected to be passed this week will avoid the shutdown and not include any border wall funding.
During the 2016 campaign, Trump not only promised a wall but he also repeatedly claimed that the funding would come from Mexico. Neither of those claims has yet been realized.
Trump's original tweet featured the typo "Boarder Security" but was deleted and retweeted. A screen capture is shared here for posterity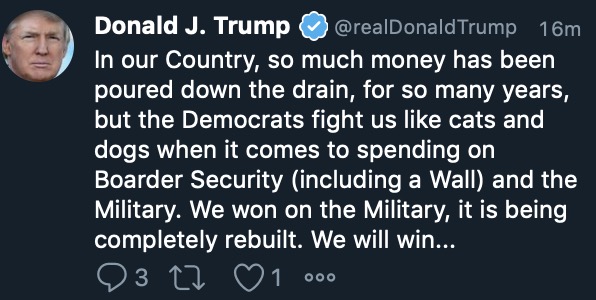 Have a tip we should know? tips@mediaite.com