Trump Denies Calling Sessions 'Mr. Magoo' and Rosenstein 'Mr. Peepers': I 'Don't Know These Characters'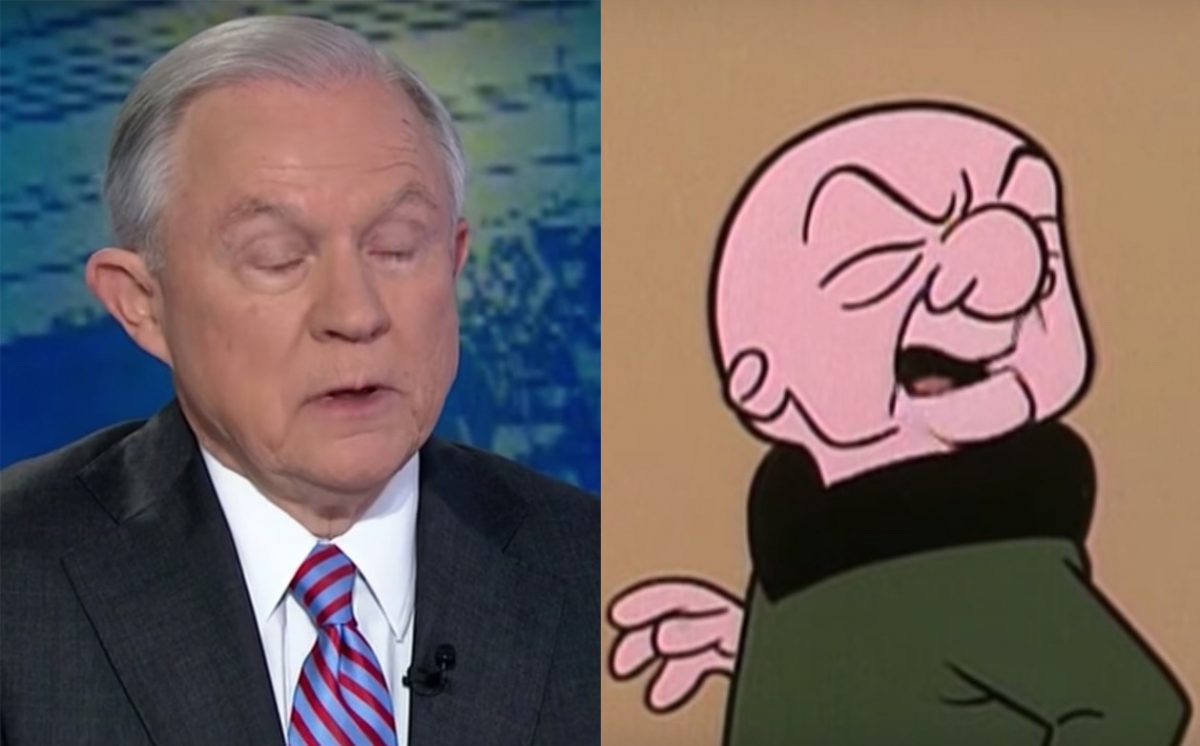 President Donald Trump Trump went on a Tweetstorm Saturday afternoon. And it was highlighted by this doozy:
The Washington Post said I refer to Jeff Sessions as "Mr. Magoo" and Rod Rosenstein as "Mr. Peepers." This is "according to people with whom the president has spoken." There are no such people and don't know these characters…just more Fake & Disgusting News to create ill will!

— Donald J. Trump (@realDonaldTrump) April 21, 2018
The Post issued its Mr. Magoo report in February. But this is the first time Trump has addressed it on Twitter.
Trump, on Saturday, also went after James Comey over the release of his memos.
James Comey's Memos are Classified, I did not Declassify them. They belong to our Government! Therefore, he broke the law! Additionally, he totally made up many of the things he said I said, and he is already a proven liar and leaker. Where are Memos on Clinton, Lynch & others?

— Donald J. Trump (@realDonaldTrump) April 21, 2018
So funny, the Democrats have sued the Republicans for Winning. Now he R's counter and force them to turn over a treasure trove of material, including Servers and Emails!

— Donald J. Trump (@realDonaldTrump) April 21, 2018
Earlier this week, the Department of Justice handed Comey's memos over to congressional Republicans who then leaked them to the public. These were the notes Comey took on his interactions with Trump, which have attracted renewed interest due to the former FBI director's media blitz.
The DOJ is investigating two parts of Comey's memos to determine whether he leaked classified information. Reports indicate that one part of Comey's notes were retroactively designated as "confidential," and another part contained classified information which Comey may or may not have redacted before sending it out to a friend — who subsequently relayed the contents to The New York Times.
Trump attacked Comey yesterday for "illegally" leaking his memos, and given the current state of affairs, it's very possible he'll continue to bash Comey for the foreseeable future.
[images via screengrab]
——
>> Follow Ken Meyer (@KenMeyer91) on Twitter
Have a tip we should know? tips@mediaite.com