Trump Defends ZTE Deal: Schumer, Obama Let Them 'Flourish With No Security Checks'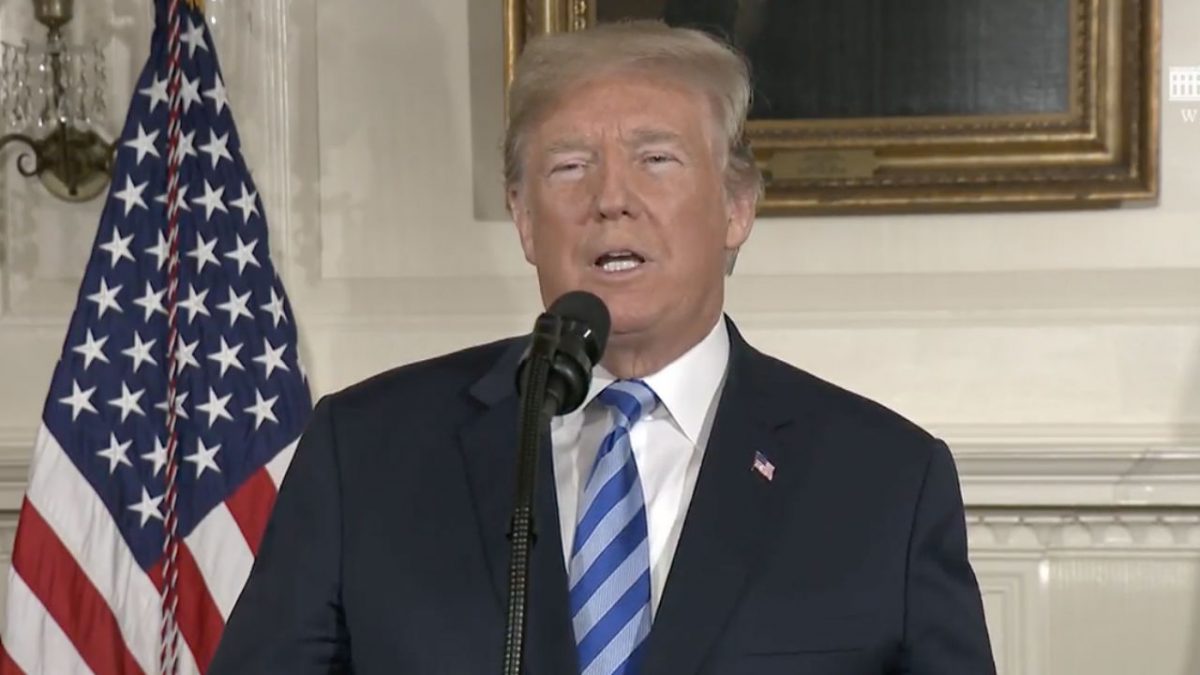 With news that the Trump administration has reached a deal with ZTE, President Trump took to Twitter to defend it tonight, swiping at Democrats in the process.
To recap, after warnings from intel leaders about using ZTE phone and the implementation of a U.S. export ban, the President tweeted, "President Xi of China, and I, are working together to give massive Chinese phone company, ZTE, a way to get back into business, fast. Too many jobs in China lost. Commerce Department has been instructed to get it done!"
People were a little thrown by this, and even Trump's own FBI director seemed a bit out of the loop on it.
After the deal today was reported on, Senate Minority Leader Chuck Schumer tweeted in response, "If the administration goes through with this reported deal, President Trump would be helping make China great again. Would be a huge victory for President Xi, and a dramatic retreat by Pres Trump. Both parties in Congress should come together to stop this deal in its tracks."
Well, Trump tonight hit back at Schumer and got in some digs at the Obama administration in the process:
Senator Schumer and Obama Administration let phone company ZTE flourish with no security checks. I closed it down then let it reopen with high level security guarantees, change of management and board, must purchase U.S. parts and pay a $1.3 Billion fine. Dems do nothing….

— Donald J. Trump (@realDonaldTrump) May 25, 2018
…but complain and obstruct. They made only bad deals (Iran) and their so-called Trade Deals are the laughing stock of the world!

— Donald J. Trump (@realDonaldTrump) May 25, 2018
[image via screengrab]
— —
Follow Josh Feldman on Twitter: @feldmaniac
Have a tip we should know? [email protected]
Josh Feldman - Senior Editor