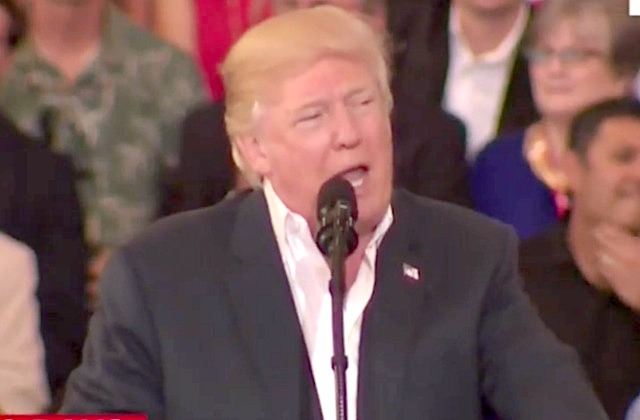 When Donald Trump defeated Hillary Clinton in 2016, his election victory came about after he won in Michigan, Pennsylvania and Wisconsin. According to a new study, however, the president's support in all three swing states is showing considerable weakness.
A new poll from NBC/Marist indicates that Trump's approval rating is below 40 percent in all three states. The poll found that more than 60 percent of the participants are "embarrassed" by Trump's behavior in office, while less than 30 percent have a positive view of Trump's conduct.
During the 2016 election, Trump became the first Republican to carry all three states since the 1980s. Post-election analysis shows that Trump won the White House by carrying a combined 80,000 votes from these three areas.
Currently, Trump's approval rating seems to average in the mid 30's, while a majority of polled voters say they "strongly disapprove". Even though voters in all three states seem to narrowly approve of Trump's economic decisions, they are less impressed by how the president has fared in other political arenas.
The polls were conducted from August 13-17, while the White House was facing major blowback over how Trump handled the aftermath of Charlottesville. The poll consisted of 795 Michigan voters, 773 voters in Pennsylvania, and 801 Wisconsin voters.
[Image via screengrab]
— —
>> Follow Ken Meyer (@KenMeyer91) on Twitter
Have a tip we should know? [email protected]
---