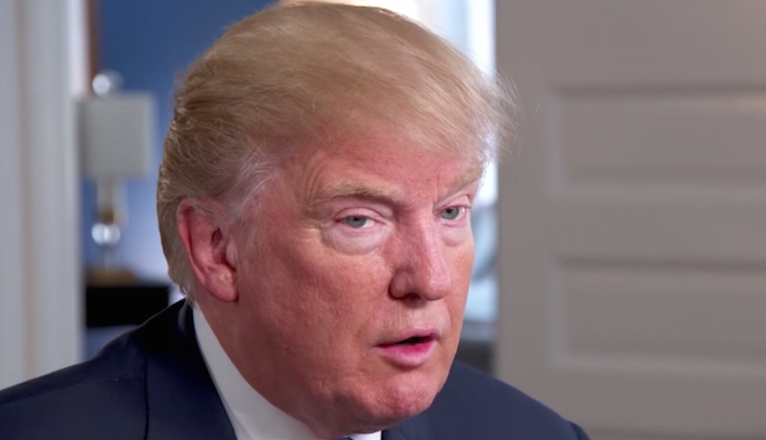 President Donald Trump has fired the remaining members of the HIV/AIDS council, sending them pink slips in the mail via FedEx. Oddly, these letters notifying the 16 remaining council members of their termination, effective immediately, cited no actual reason.
Trump's relationship with the council has been beset by controversy, with six staffers quitting in June amidst discontent as to how the president has been handling the epidemic of HIV/AIDS.
Scott Schoettes, a Chicago-based HIV/AIDS activist and senior attorney for Lambda Legal, was one of these six staffers who resigned in June. He took to Twitter to lambaste the president's decision, accusing it of being part of a strategy to bring back "abstinence-only" sex education, among other "harmful policies."
Gabriel Maldonado, one of the staffers fired today, has confirmed that no explanation was given as to why they were all let go.
"I can only speculate," he said. "Like any administration, they want their own people there. Many of us were Obama appointees. I was an Obama appointee and my term was continuing until 2018."
Maldonado added, "So much of my advocacy and policy references surrounded vulnerable populations, addressing issuing of diverse communities, specifically looking at the impacts of the LGBT community, namely, the disproportionate impact of HIV and AIDS to people of color, gay men, transgender women and a lot of those key vulnerable populations are not being prioritized in this administration."
In addition to these recent firings, Trump has also sought huge cuts to programs, including $150 million on HIV/AIDS at the Centers of Disease Control. He also wants more than $1 billion in cuts from worldwide programs like the Global Fund to Fight AIDS, Tuberculosis and Malaria. Incidentally, the president has yet to appoint an HIV/AIDS chief, with this being the first time since Bill Clinton created the position in 1993 that a president has failed to do so.
[image via screenshot]
—
Follow Lawrence Bonk (@sidescrollers) on Twitter
Have a tip we should know? tips@mediaite.com