Trump Florida Campaign Director Accidentally Leaks Email Airing Issues About Cash Flow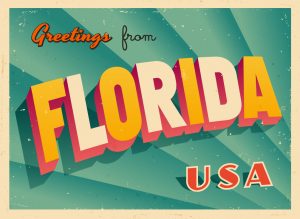 Trump's Florida director accidentally leaked an email, which found its way to the New York Times, in which she discussed potential hiccups regarding funding for the campaign's mobilization efforts in the crucial Sunshine State.
The campaign had promised $1.9 million to get Florida's ground game running, but as of this week the money had not come through.
Warning that time was running short, Florida director Susan Wiles wrote in an internal email Sunday that she was giving the "green light" to kick off the campaign's get-out-the-vote effort, even without the promised funds.
Trip Gabriel writes:
Ms. Wiles wrote the internal email to a senior aide Sunday morning while awaiting a phone call from David Bossie, Mr. Trump's deputy campaign manager, and Stephen K. Bannon, the chief executive.

"I am waiting for a Bossie/Bannon call so am sending an email rather than talking but Bossie directed to begin to spend on a field program…green light to go ahead," Ms. Wiles wrote. "We don't know if we'll get the entire $1.9 million (think we'll get it all or close) but we are assured a good slug so we need to get going. No time to waste."

Ms. Wiles meant to send the email to Matt Parker, who is coordinating the Trump campaign's field work in Florida. She typed the wrong address, and it went to someone with no connection to the campaign. The recipient forwarded the email to The New York Times.
Wiles, who has been at her job for a little over a week, seemed undeterred by both her accidental leak and the lack of funds for a Florida mobilization effort. "We will get mobilized for whatever amount of money, and even, frankly, no amount of money," she told the Times.
—
[image: Callahan via shutterstock.com]
Sam Reisman (@thericeman) is a staff editor at Mediaite.
Have a tip we should know? tips@mediaite.com