Trump Friend Claims POTUS 'Doesn't Have the Balls' to Fire Chief of Staff Kelly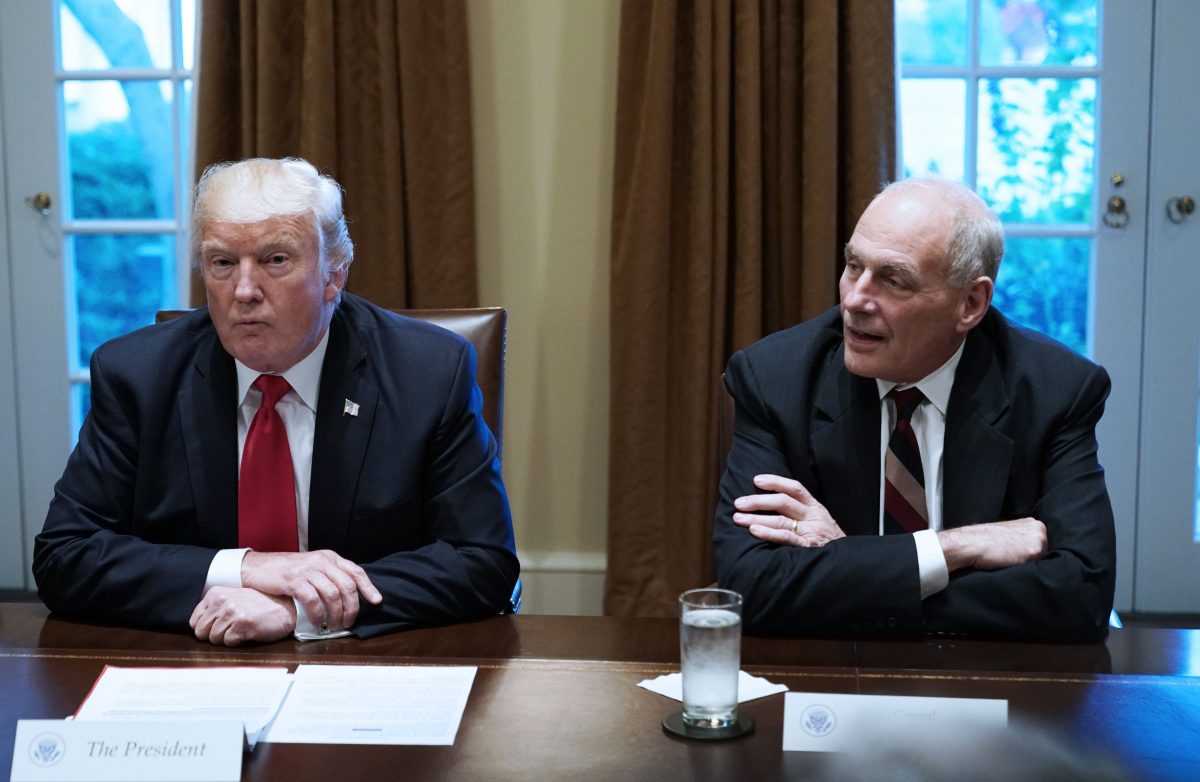 There is no way that this isn't going to enrage the president.
In a new piece by Vanity Fair's Gabriel Sherman on the tension between President Donald Trump and White House Chief of Staff John Kelly, one of Trump's friends stated that even though Ivanka Trump and Jared Kushner are pushing for Kelly's ouster, Trump won't follow through with it.
Why? Because POTUS "doesn't have the balls to fire Kelly," that's why.
Oof.
Sherman noted that his sources let him know that Trump feels that terminating Kelly would cause a lengthy negative news cycle, which is something he's apparently not willing to deal with so soon after the Rob Porter domestic abuse scandal and as recent polls have shown a drop in his approval ratings. Trump also doesn't feel he has a person ready to step in and fill Kelly's position, with the president's friend stating that Trump is telling people "he was too impulsive to bring on Kelly" to replace Priebus.
The biggest issue with firing Kelly, though, appears to be the perception that if Kelly is ousted it would be seen as benefitting Kushner, his son-in-law. Following the Porter scandal, Kelly implemented new rules in the White House regarding security clearance and staffers who have yet to be fully cleared. This has placed Kushner in a precarious position as Kelly may not be allowing him to view classified material at this point. (UPDATE: Shortly after this post was published, Kushner had his clearance downgraded, leaving him unable to view top-secret documents.)
Trump has publicly said it is up to Kelly if Kushner receives a access to sensitive documents while Kushner awaits his full security clearance, essentially taking a hands-off approach. As Sherman reported, White House counsel Don McGahn has advised the president not to seek a waiver for Kushner.
As for Kushner, he feels Kelly is at least somewhat responsible for his lack of a full security clearance — Kushner has been waiting more than a year to be cleared — and thinks he's being "slow-rolled by Kelly's cronies," per one of Sherman's sources.
[image via Getty Images]
—
Follow Justin Baragona on Twitter: @justinbaragona
Have a tip we should know? tips@mediaite.com