Trump Gushes Over Bipartisan Support For Criminal Justice Reform: 'Already Past, With Big Vote, in House'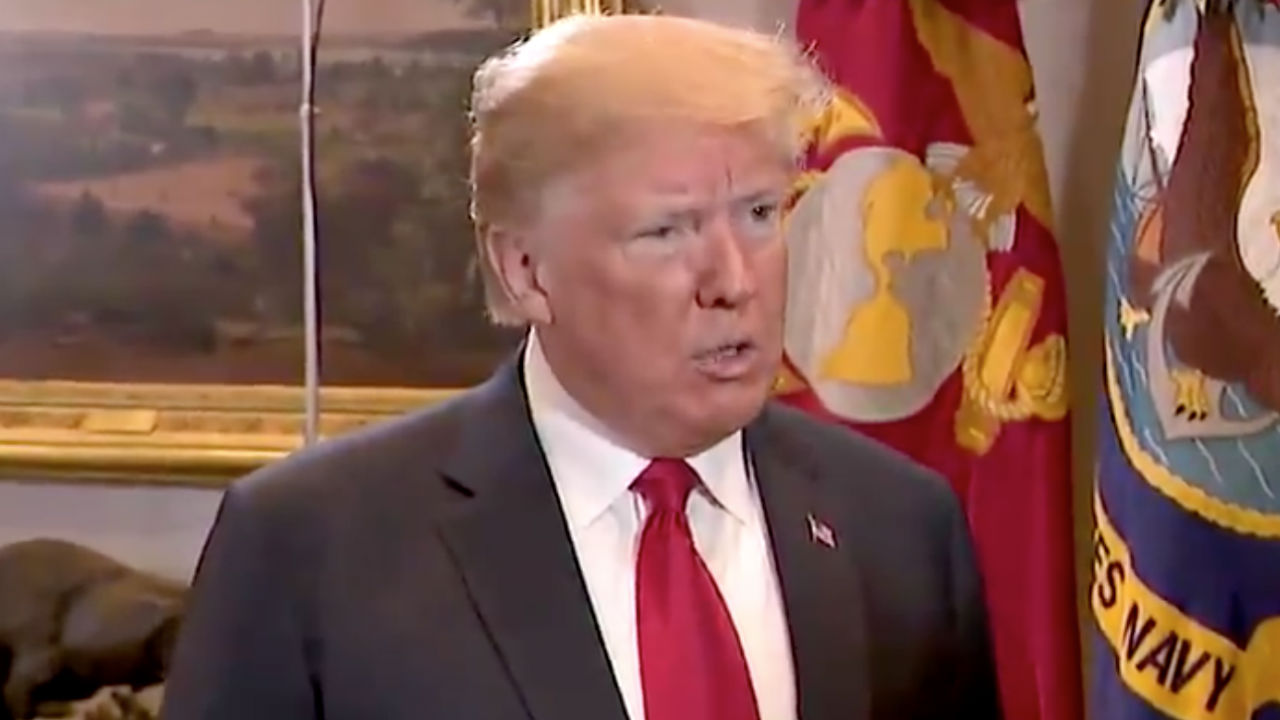 President Donald Trump, in an evidently jolly holiday weekend mood, spent the morning after Thanksgiving boasting about possible bipartisan support for criminal justice reform in Congress.
In a Friday morning tweet, the president expressed hope that the legislation — called the First Step Act — will make it through the Senate. He issued a direct challenge to Senate Majority Leader Mitch McConnell (R-KY) and Senate Minority Leader Chuck Schumer (D-NY) (the latter of whom was tagged by the president with an incorrect Twitter handle).
"Really good Criminal Justice Reform has a true shot at major bipartisan support," Trump wrote. "@senatemajldr Mitch McConnell and @senchuckschumer (D-NY) have a real chance to do something so badly needed in our country."
He added, in his grammatically challenged dispatch, "Already past (sic), with big vote, in House."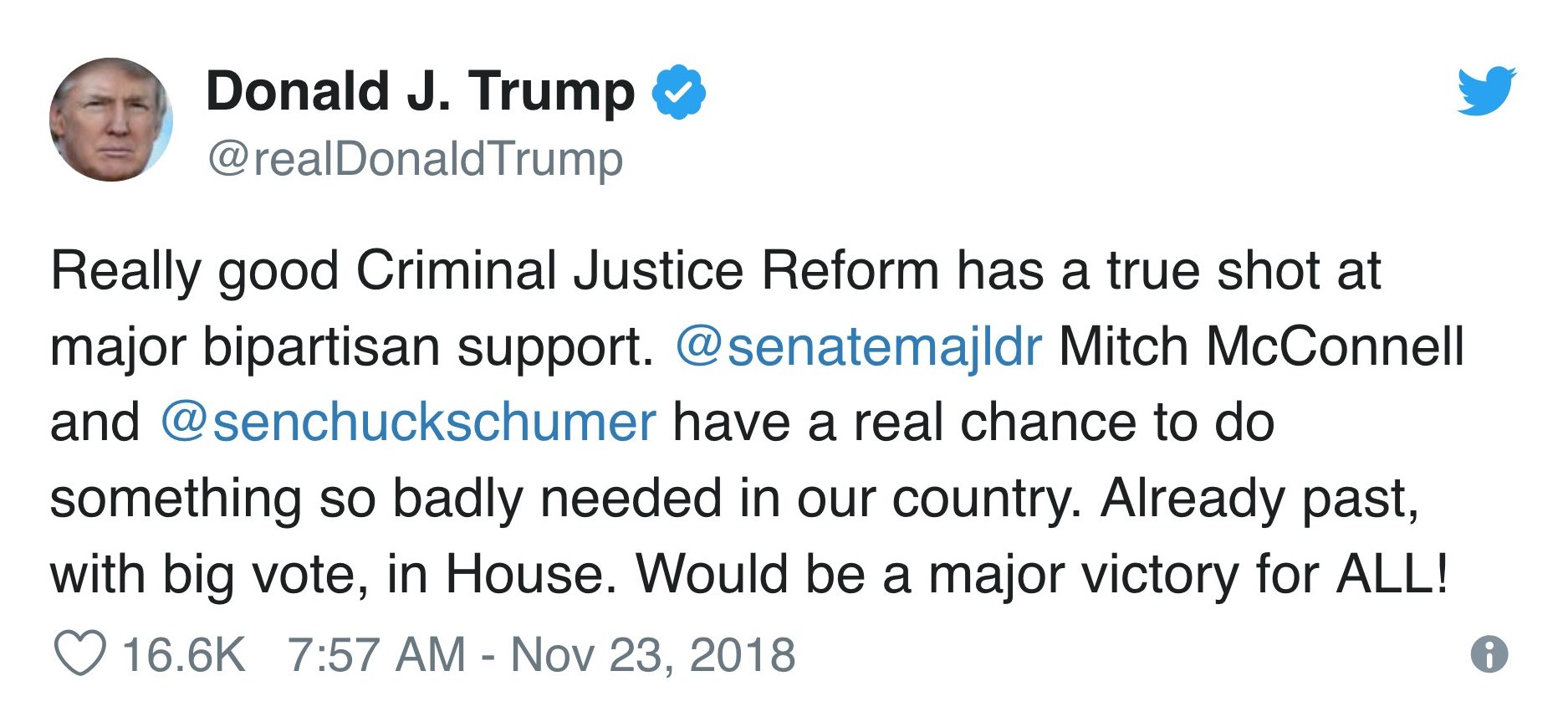 Criminal justice reform has been championed by the president's son-in-law, Jared Kushner. The biggest opposition may come from Senate conservatives such as Sen. Tom Cotton (R-AK) and Sen. John Kennedy (R-LA) — both of whom are trying to delay a vote until next year.
Have a tip we should know? [email protected]
Joe DePaolo - Senior Editor