Trump Has 'Learned to Live With Fake News': 'Someday, I Will Tell You the Secret!'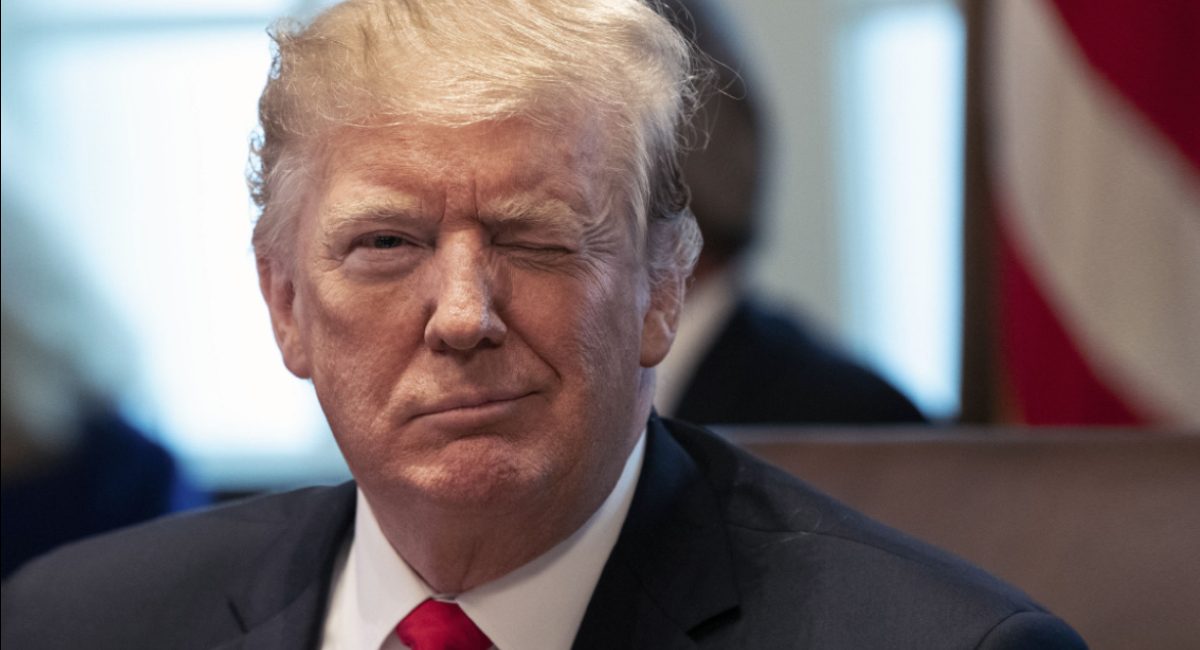 President Donald Trump has a secret which he has promised to someday share with his Twitter followers.
In a Thursday morning Tweet, Trump hit his all too familiar harangue in which he criticizes "fake news media," but in this instance, he offered something new. A pledge to share a secret! Whaaa?
The Fake News Media is going Crazy! They are suffering a major "breakdown," have ZERO credibility or respect, & must be thinking about going legit. I have learned to live with Fake News, which has never been more corrupt than it is right now. Someday, I will tell you the secret!

— Donald J. Trump (@realDonaldTrump) March 28, 2019
President Trump is known to consume a heavy diet of cable news programming, much of which is underwritten by pharmaceutical advertising that features marketing messaging that is by turns both aspirational and empty of specific meaning. So the copy of this particular tweet reads as if he lifted it from a product or procedure that removes chronic back pain.
"I've learned to live with it, someday I will tell you the secret!" isn't that materially different to "It's an answer to prayers, I can live again!"
Or maybe, now that Trump is claiming complete exoneration based on AG William Barr's four-page precis of Robert Mueller's report, he's now turning the page from media criticism to focusing on the self-help magic realism from Rhonda Bynes' 2006 book The Secret?
We can only hope Trump will reveal his secret soon. One can suspect the revelation will open the season two premiere episode. Make sure you tune in!
UPDATE! Trump appears to still be very much focused on "Fake News" with a new tweet that mocks ratings of MSNBC and CNN (which undermines his previous assertion that he has "learned to live" with his critics.)
Wow, ratings for "Morning Joe," which were really bad in the first place, just "tanked" with the release of the Mueller Report. Likewise, other shows on MSNBC and CNN have gone down by as much as 50%. Just shows, Fake News never wins!

— Donald J. Trump (@realDonaldTrump) March 28, 2019
Have a tip we should know? tips@mediaite.com