Trump: If Health Care Bill Isn't Passed, 'Bailouts for Members of Congress Will End Very Soon!'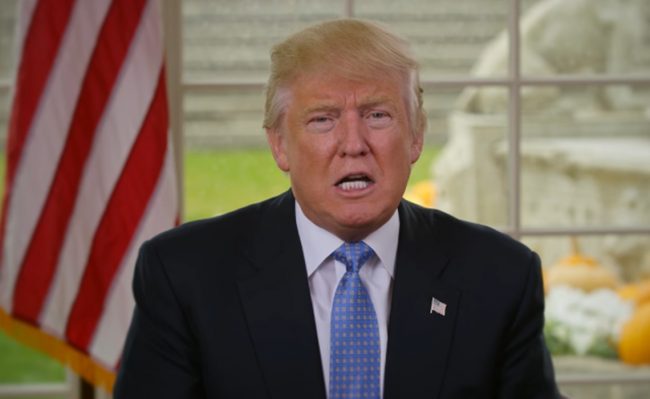 If you thought President Donald Trump was done tweeting for the day after unleashing a series of tweets this morning taking aim at Senate Republicans, well you'd be wrong.
After giving his tweeting fingers a break of a few hours, Trump was back at it, addressing health care by slamming Obamacare while issuing threats to insurance companies and members of Congress that there will be repercussions if a new health care bill isn't passed soon.
After seven years of "talking" Repeal & Replace, the people of our great country are still being forced to live with imploding ObamaCare!

— Donald J. Trump (@realDonaldTrump) July 29, 2017
If a new HealthCare Bill is not approved quickly, BAILOUTS for Insurance Companies and BAILOUTS for Members of Congress will end very soon!

— Donald J. Trump (@realDonaldTrump) July 29, 2017
This would appear that the president is stating that if Republicans can't get anything through Congress, then he's willing to let the insurance market collapse. In the past, he's said that the best thing would be to let Obamacare die and that he will not take any personal blame for its downfall.
The GOP's promise to repeal the Affordable Care Act received perhaps a fatal blow this week when both a repeal and replace bill and a "skinny repeal" were defeated in the Senate.
UPDATE 5:30 PM ET: And he wasn't done tweeting about health care:
Unless the Republican Senators are total quitters, Repeal & Replace is not dead! Demand another vote before voting on any other bill!

— Donald J. Trump (@realDonaldTrump) July 29, 2017

Watch the clip above, via CNN.
[image via screengrab]
—
Follow Justin Baragona on Twitter: @justinbaragona
Have a tip we should know? tips@mediaite.com