Trump Morning Tweetstorm Praises Gen. Kelly, Again Calls For End of Senate Filibuster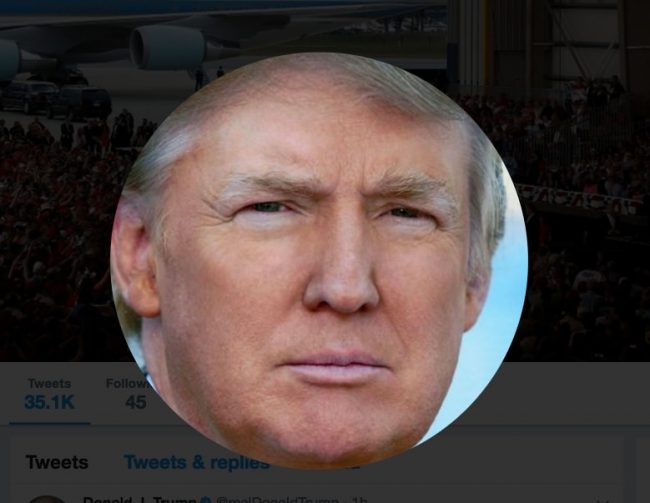 The President's morning Tweetstorm is rapidly becoming a newsletter of sorts for journalists and internet hanger-ons who have the alerts automatically sent to their phones.
Today Trump had two big ticket items he wanted to push.
1.) He still wants the Senate to end the filibuster rule for legislation. The procedure requires 60 votes on anything really important.
2.) His new Chief of Staff General John Kelly is doing a great job.
On that first score, Trump again bemoaned how the current Senate rules would allow Democrats to stymie his agenda. A problem his predecessor, Barack Obama, knew all too well.
If Senate Republicans don't get rid of the Filibuster Rule and go to a 51% majority, few bills will be passed. 8 Dems control the Senate!

— Donald J. Trump (@realDonaldTrump) August 25, 2017
General John Kelly is doing a fantastic job as Chief of Staff. There is tremendous spirit and talent in the W.H. Don't believe the Fake News

— Donald J. Trump (@realDonaldTrump) August 25, 2017
Few, if any, Administrations have done more in just 7 months than the Trump A. Bills passed, regulations killed, border, military, ISIS, SC!

— Donald J. Trump (@realDonaldTrump) August 25, 2017
It's not the first time Trump has whined about the filibuster. As his health care bill spiraled down the toilet, Trump also raged at the cumbersome Senate rule. At the time, many pointed out that even without the filibuster, the GOP Obamacare replacement would have still failed.
Kelly meanwhile, appears to so far be successfully navigating the straits of 1600 Pennsylvania avenue. He received praise from outsiders for ending the Oval Office's open door policy to aids and staffers and this morning's tweets indicate he still has Trump's confidence as well.
[image via screengrab]
Have a tip we should know? tips@mediaite.com