Trump: MSNBC Fired Greta Van Susteren Because She Wouldn't Go Along With 'Trump Hate'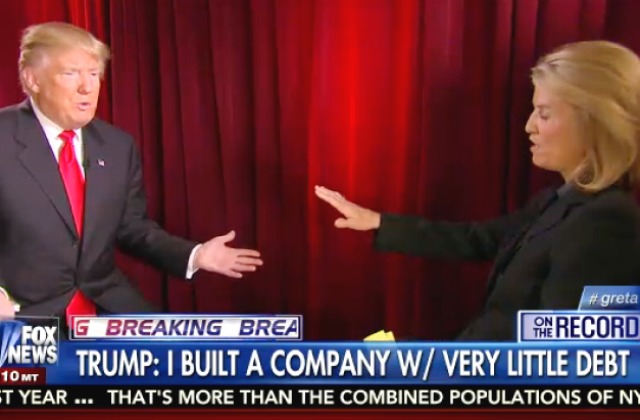 The president has been quite busy on Twitter this Saturday morning, as is his habit. Besides continuing his feud with Morning Joe hosts Mika Brzezinski and Joe Scarborough, POTUS also decided to weigh in on a recent move by MSNBC.
As you may recall, the network let go of host Greta Van Susteren on Thursday after only six months, something she first revealed on Twitter. Well, the president noted that he's been hearing things about why Greta was dumped:
Word is that @Greta Van Susteren was let go by her out of control bosses at @NBC & @Comcast because she refused to go along w/ 'Trump hate!'

— Donald J. Trump (@realDonaldTrump) July 1, 2017
While one can make the case that Van Susteren wasn't as anti-Trump as many of the other hosts in the MSNBC lineup, she did speak critically of the president's actions from time to time. Memorably, after Trump sent some tweets out stating that he never personally taped conversations with ex-FBI Director James Comey, Van Susteren tore into POTUS for his original "tapes" tweet, stating that it appeared he was trying to intimidate a witness.
Prior to her short-lived stint at MSNBC, Van Susteren hosted a program on Fox News for 14 years where she interviewed then-candidate Trump. Before that, she worked for CNN.
[image via screengrab]
—
Follow Justin Baragona on Twitter: @justinbaragona
Have a tip we should know? tips@mediaite.com