Trump Pal Carl Icahn Sold Off Millions of Dollars of Steel-Related Stock Days Before Tariff Announcement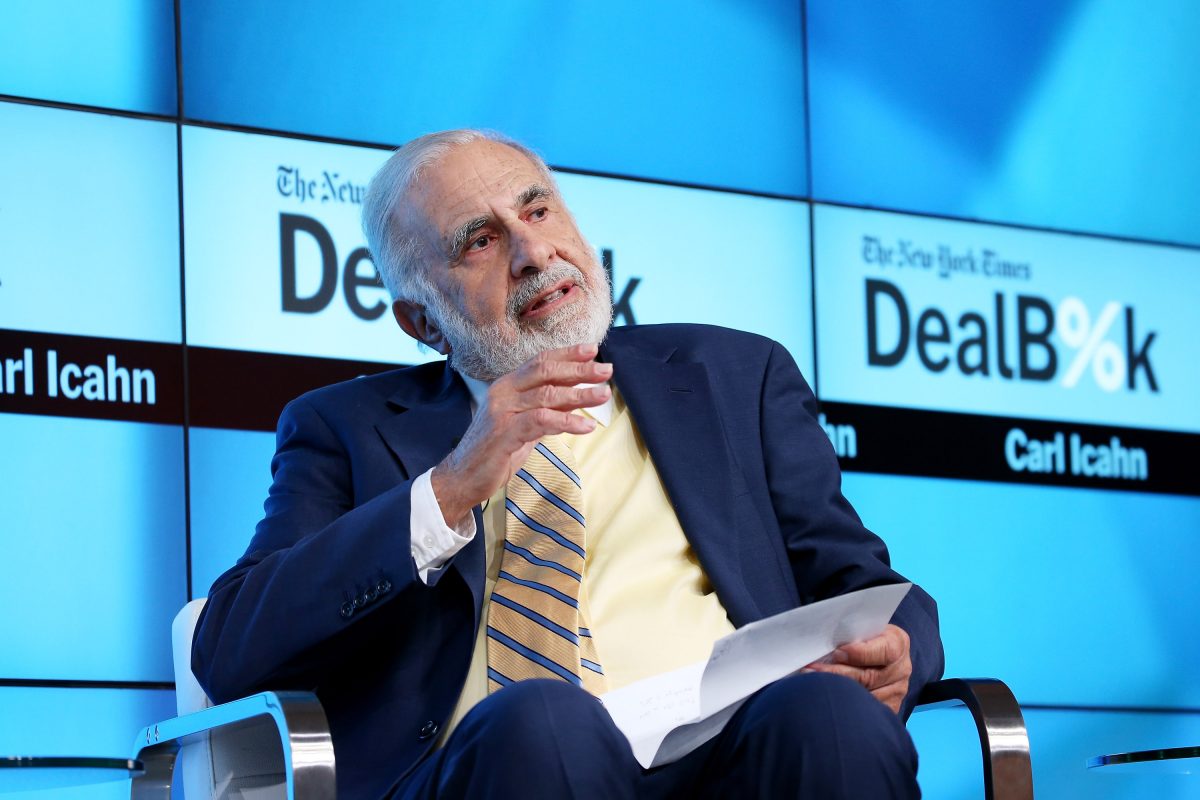 Ummm…either billionaire investor Carl Icahn has amazing timing, or something is rotten in the state of Denmark.
Liberal news outlet ThinkProgress noticed earlier today that in an SEC filing submitted on February 22, the one-time Trump adviser revealed that he sold roughly one million shares of Manitowoc Company Inc. Manitowoc is a manufacturer of cranes and other construction equipment.
Why is this significant? Well, Manitowoc is extremely dependent on steel to make its equipment. Following President Donald Trump's announcement earlier this week he would be imposing tariffs of 25 percent on steel imports and 10 percent on aluminum, Manitowoc's stock has taken a large dip — losing six percent on Thursday and experiencing another plunge early on Friday.
Per the filing, Icahn began dumping the stock on Feb. 12, when he was able to sell for between $32 and $34 a share. (As of early Friday afternoon, the stock was down to $27.) Meanwhile, it would be another four days before Commerce Secretary Wilbur Ross publicly released a report calling for steel tariffs. And, beyond that, stocks didn't nosedive until Trump announced the tariffs on March 1.
ThinkProgress also noted that in the previous three years, Icahn didn't buy or sell Manitowoc shares.
Icahn served as an unpaid adviser to the president early in Trump's tenure in the White House. The famed investor, however, stepped down last August days before the New Yorker dropped a piece reporting that his position posed conflicts of interest as he potentially served to benefit from certain regulatory rule changes he was advising on. In a letter to Trump announcing his resignation, Icahn denied that he was personally profiting from his advisory role.
Mediaite has reached out to Icahn Enterprises for comment on Icahn's sale of the Manitowoc stock.
[photo via Getty Images]
—
Follow Justin Baragona on Twitter: @justinbaragona
Have a tip we should know? tips@mediaite.com