Trump Rages in Anti-Muelller Tweetstorm: 'Big Time Conflicts of Interest' That 'Destroyed People's Lives'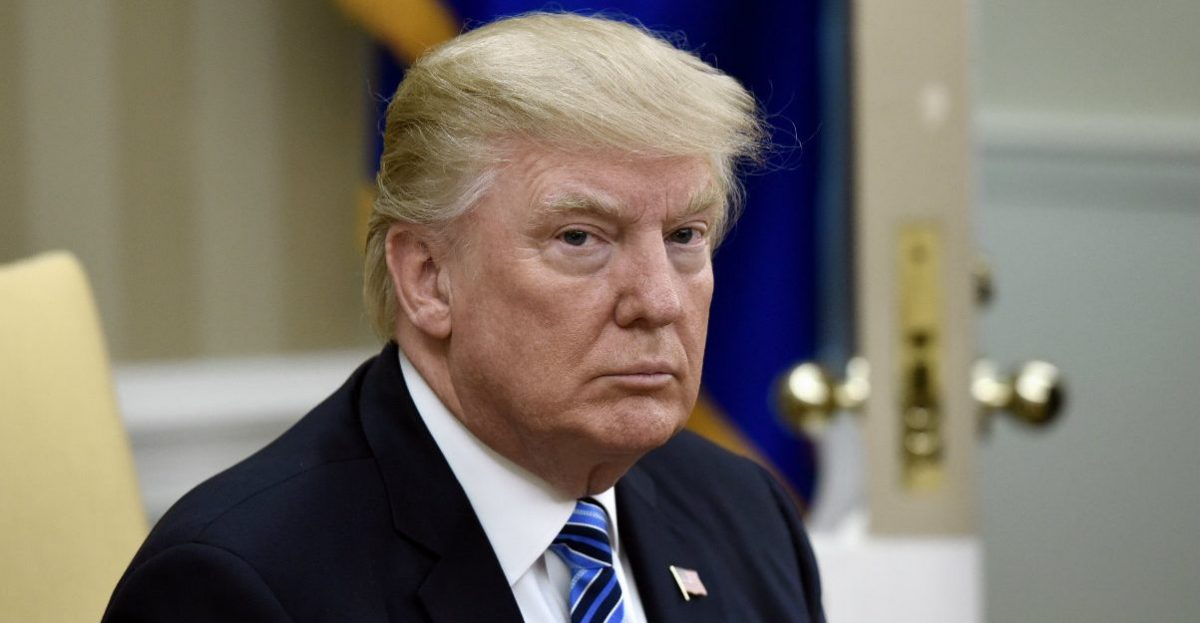 After taking a three-day break from criticizing the investigation led by Special Counsel Robert Mueller, President Donald Trump returned Friday morning to using his Twitter account to attack and undermine the Mueller probe.
Trump's tweets come on the morning of what many are expecting to be a big news day for the investigation into collusion between the Trump campaign and Russian interference into the 2016 general election.
Mueller's office has a Friday deadline to detail the accusation of Paul Manafort lying to investigators and breaking his cooperation deal. Additionally, the special counsel's office and federal prosecutors in Southern District of New York are providing sentencing memos for Trump's former lawyer Michael Cohen. These documents should detail how Cohen cooperated in multiple investigations.
The Commander in Chief tweeted:
Robert Mueller and Leakin' Lyin' James Comey are Best Friends, just one of many Mueller Conflicts of Interest. And bye the way, wasn't the woman in charge of prosecuting Jerome Corsi (who I do not know) in charge of "legal" at the corrupt Clinton Foundation? A total Witch Hunt…

— Donald J. Trump (@realDonaldTrump) December 7, 2018
….Will Robert Mueller's big time conflicts of interest be listed at the top of his Republicans only Report. Will Andrew Weissman's horrible and vicious prosecutorial past be listed in the Report. He wrongly destroyed people's lives, took down great companies, only to be……..

— Donald J. Trump (@realDonaldTrump) December 7, 2018
…..overturned, 9-0, in the United States Supreme Court. Doing same thing to people now. Will all of the substantial & many contributions made by the 17 Angry Democrats to the Campaign of Crooked Hillary be listed in top of Report. Will the people that worked for the Clinton….

— Donald J. Trump (@realDonaldTrump) December 7, 2018
….Foundation be listed at the top of the Report? Will the scathing document written about Lyin' James Comey, by the man in charge of the case, Rod Rosenstein (who also signed the FISA Warrant), be a big part of the Report? Isn't Rod therefore totally conflicted? Will all of….

— Donald J. Trump (@realDonaldTrump) December 7, 2018
…the lying and leaking by the people doing the Report, & also Bruce Ohr (and his lovely wife Molly), Comey, Brennan, Clapper, & all of the many fired people of the FBI, be listed in the Report? Will the corruption within the DNC & Clinton Campaign be exposed?..And so much more!

— Donald J. Trump (@realDonaldTrump) December 7, 2018
Trump's tweetstorm introduces some new plotlines and characters in this unfolding story. First of all, Trump claims that he does not know conspiracy theorist and conservative writer Jerome Corsi, who claimed to be refusing a plea deal with Mueller because he refused to perjure himself as Mueller directed.
There was no substantiation to that claim, however, and Corsi has also claimed to have gotten to know Trump through their mutual interest in "birtherism." Both Trump and Corsi seemed to believe that Barack Obama was not born in the United States. Corsi published a book titled Where is the Birth Certificate. 
There is also the introduction of Andrew Weissmann (who Trump misspelled as Weissman.) Weissmann is a US Attorney working in Mueller's investigation and has been described by the NY Times as Muellers' "legal pit bull. "
This most recent tweetstorm seems to be just another example of Trump's "the best defense is a good offense" approach, though reasonable people might also see the diminishing returns of such a tactic on full display.
Have a tip we should know? tips@mediaite.com
Colby Hall - Founding Editor