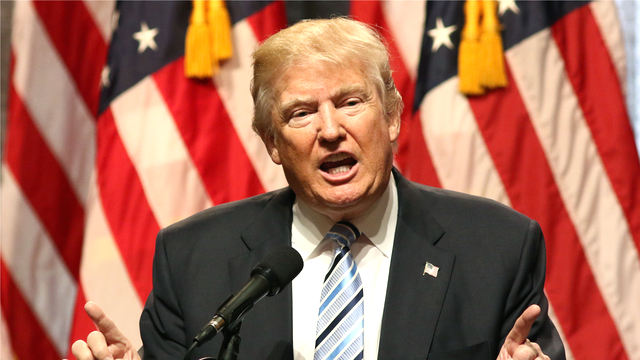 President Trump spoke at length to The Wall Street Journal today, and in addition to him going back on his past declarations about calling China a currency manipulator, the president weighed in on a number of other big news items including White House infighting.
There's been a lot of talk about chief strategist Steve Bannon not only having a reduced role in the White House, but possibly leaving the White House altogether. There's also been a number of reports that he and Jared Kushner are clashing behind the scenes.
Fox Business's Charles Gasparino reported this afternoon that Bannon's willing to "work things out" and accept a smaller role in the White House.
Last night Trump seemed to downplay Bannon's role by saying, "I like Steve, but you have to remember he was not involved in my campaign until very late. I had already beaten all the senators and all the governors, and I didn't know Steve. I'm my own strategist and it wasn't like I was going to change strategies because I was facing crooked Hillary."
In the interview today––in addition to weighing in on the "horrible" situation with United Airlines and the mistake Sean Spicer made in invoking Hitler yesterday––the president had this to say about Bannon:
Mr. Trump said recent reports of infighting among his senior staff—particularly chief strategist Steve Bannon and son-in-law and senior adviser Jared Kushner—were "overblown." But he referred to Mr. Bannon as "a guy who works for me" and noted that he, Mr. Trump, was his own "strategist."
During the interview, according to the Journal, Trump was also "threatening to withhold payments to insurers to force Democrats to the negotiating table" on health care.
The president said, "I don't want people to get hurt. What I think should happen––and will happen––is the Democrats will start calling me and negotiating."
You can read more here.
[image via screengrab]
— —
Follow Josh Feldman on Twitter: @feldmaniac
Have a tip we should know? tips@mediaite.com
Josh Feldman - Senior Editor