Trump Reportedly Entertained Idea of Firing Robert Mueller But Aides Talked Him Out of It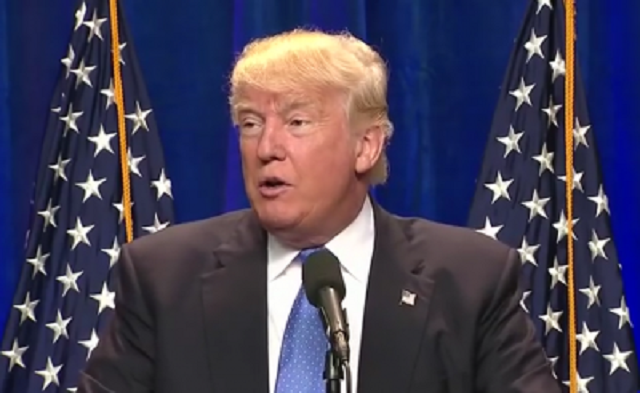 Earlier this week, Newsmax CEO and close Trump ally Chris Ruddy set the news cycle on fire when he claimed that President Donald Trump was thinking about terminating special counsel Robert Mueller. Ruddy's remarks came on the heels of Trump loyalists growing louder with their calls that Mueller should be removed from heading up the Russia probe.
Well, it appears that Ruddy was right all along — he pointed out after the fact that the White House never denied the claim — as the New York Times is now reporting that the president has indeed entertained the idea. However, top White House aides were able to talk him off the ledge, pointing out to POTUS that it would make things far worse for him.
[B]ehind the scenes, the president soon began entertaining the idea of firing Mr. Mueller even as his staff tried to discourage him from something they believed would turn a bad situation into a catastrophe, according to several people with direct knowledge of Mr. Trump's interactions.

For now, the staff has prevailed. "While the president has every right to" fire Mr. Mueller, "he has no intention to do so," the White House spokeswoman Sarah Huckabee Sanders told reporters late Tuesday after a day of speculation over Mr. Mueller's fate.
The NYT noted that Trump has become increasingly angry over the thought that Mueller is part of a partisan "witch hunt" against him when it comes to the Russian collusion story. Even though it is reported that the president understands how risky firing Mueller will be, those close to him feel that Trump is "so volatile they cannot be sure that he won't change his mind if he finds out anything to lead him to believe the investigation has been compromised."
[image via screengrab]
—
Follow Justin Baragona on Twitter: @justinbaragona
Have a tip we should know? [email protected]