Trump Reportedly Goes Off on Advisers When Frustrated at Meetings: 'Idiots!'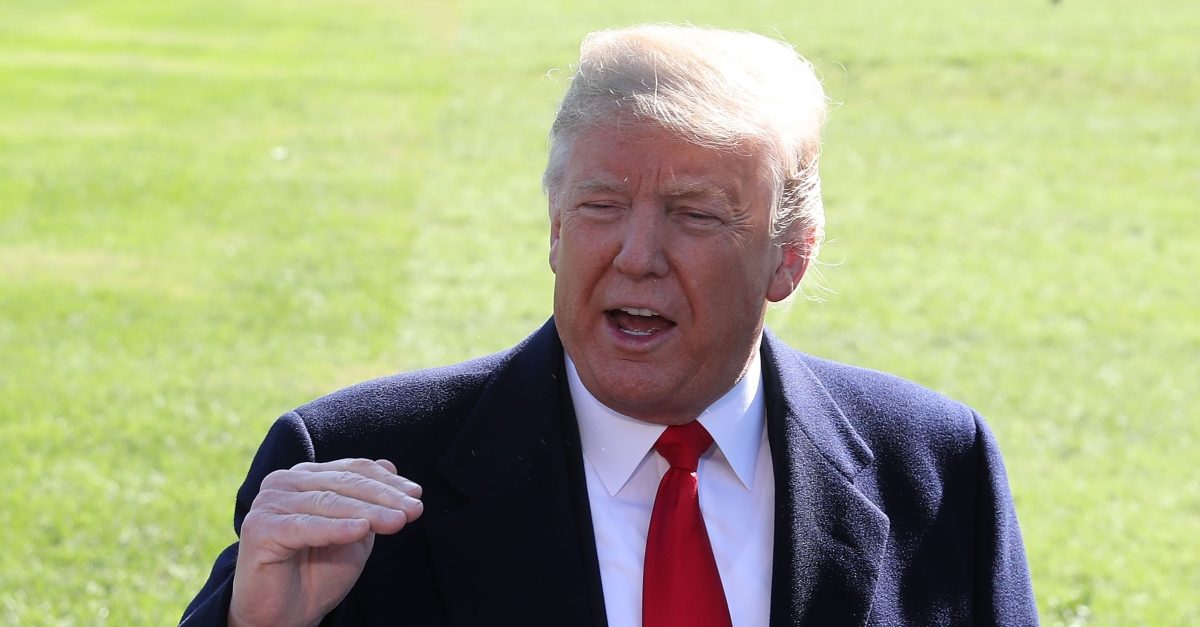 The New York Times has had many behind-the-scenes looks at President Donald Trump in the White House this year, and 2018 is winding down with yet another look at the President's impatience with those around him.
The report from Peter Baker and Maggie Haberman paints a picture of an increasingly isolated Trump who feels frustrated about how "it's a war every day."
Trump grouses about accomplishments he thinks aren't being appreciated enough, the Times reports, and when advisers frustrate him, he tends to pop off:
When President Trump grows frustrated with advisers during meetings, which is not an uncommon occurrence, he sits back in his chair, crosses his arms and scowls. Often he erupts. "Freaking idiots!" he calls his aides. Except he uses a more pungent word than "freaking."

For two years, Mr. Trump has waged war against his own government, convinced that people around him are fools. Angry that they resist his wishes, uninterested in the details of their briefings, he becomes especially agitated when they tell him he does not have the power to do what he wants, which makes him suspicious that they are secretly undermining him.
(So basically, he called his advisors "fucking idiots.")
This comes after a report from CNN on Trump's agitation at Acting AG Matt Whitaker after prosecutors implicated him in the hush money scheme laid out in Michael Cohen's sentencing memo.
Trump has apparently felt "completely abandoned" as he finds himself more and more surrounded by people in the White House who were not there from the beginning.
Trump does, however, think that the Democrats taking the House may end up working out for him when 2020 rolls around.
And, of course, as the report notes, POTUS still watches a lot of cable news.
You can read the full report here.
[image via screengrab]
Have a tip we should know? tips@mediaite.com
Josh Feldman - Senior Editor