Trump Reportedly Ranks All Fox News Anchors For Loyalty: Steve Doocy is a 12 out of 10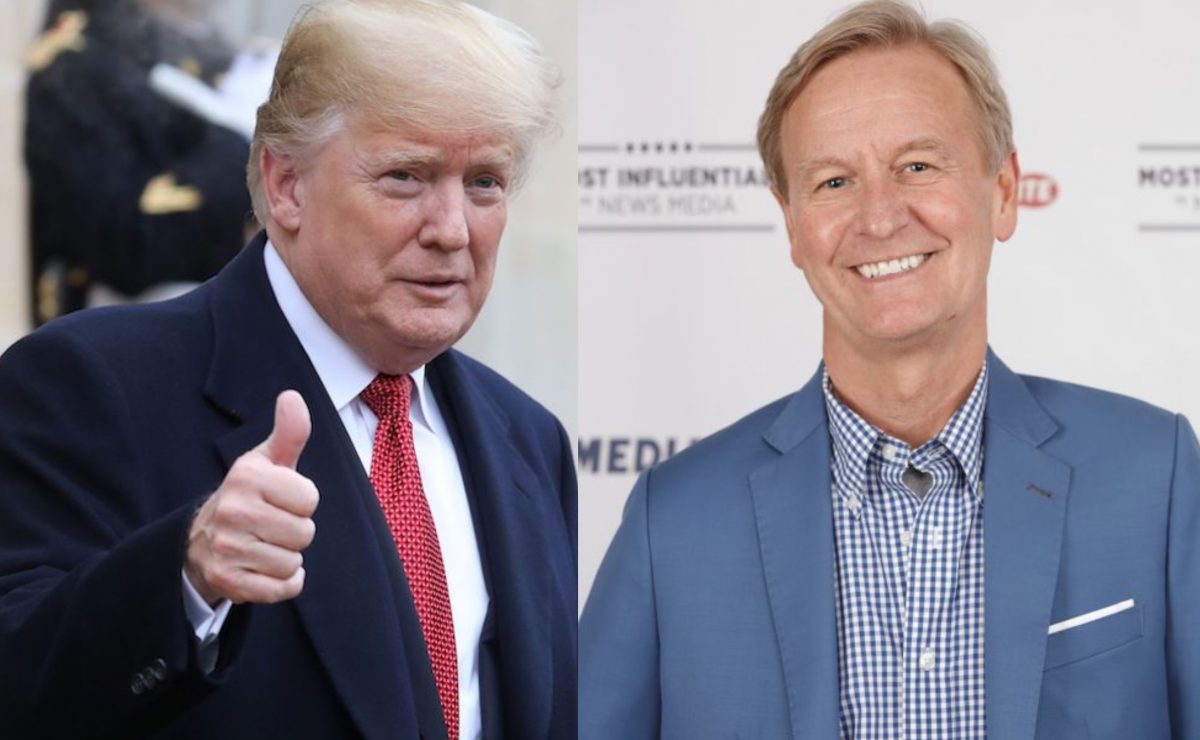 The New Yorker just published a very thorough report by Jane Mayer that takes a detailed look at the remarkably cozy and symbiotic relationship that President Donald Trump enjoys with his favorite cable news outlet Fox News. One such detail in the report: how the Commander in Chief privately ranks Fox News talent on their loyalty to him on a scale of 1 to 10.
"The Making of the Fox News White House", bearing the dek, "Fox News has always been partisan. But has it become propaganda?" which reveals the critical angle Mayer takes in her article. Much of what has reported covers very familiar territory for Mediaite readers, but the investigation develops a compelling narrative that is sure to get some pushback from defenders of Fox News. (It's also worth noting that the standard New Yorker demographic may not be as fluent with cable news drama as the tonier and more attractive Mediaite reader.)
Among the many terrific details reported by Mayer, follows a bon mot from Charlie Black, the former partner of Roger Stone and Paul Manafort, i.e. the one not currently in legal trouble. Mayer reports:
Charlie Black, a longtime Republican lobbyist in Washington, whose former firm, Black, Manafort & Stone, advised Trump in the eighties and nineties, told me, "Trump gets up and watches 'Fox & Friends' and thinks these are his friends. He thinks anything on Fox is friendly. But the problem is he gets unvetted ideas." Trump has told confidants that he has ranked the loyalty of many reporters, on a scale of 1 to 10. Bret Baier, Fox News' chief political anchor, is a 6; (Sean) Hannity a solid 10. Steve Doocy, the co-host of "Fox & Friends," is so adoring that Trump gives him a 12.
Baeir is among the most reputable news anchors of Fox News, a network that still insists on drawing a fine line between news and opinion programming — though that line gets more blurry every day. Take for example Ed Henry, the esteemed former White House reporter who now hosts the very opinioney Fox & Friends Weekend, and yet was in Hanoi reporting on the Trump-Kim summit, as a newsman or an opinion analyst.
To be fair, Baier is probably third to anchors Shepard Smith and Chris Wallace for "speaking truth to power" in asking tough questions of the Trump administration, and are often highlighted on this website because it surprising and fairly rare to see someone on Fox News speaking critically about the White House and it's agenda.
Of course, Doocy is the long-time co-host of what is reported to be Trump's favorite program, the morning show Fox & Friends.
The cozy relationship detailed in Mayer's piece is at once a fascinating read and a remarkable indictment on the apparent lack of journalistic ethics on regular display at Fox News. Of course, none of this is new, and as long-time viewers have heard repeatedly on the right-of-center channel, "journalism is dead." Perhaps that claim was more of an admission than an accusation as was initially intended.
Have a tip we should know? tips@mediaite.com