Trump Responds to CNN Resignations: 'What About All the Other Phony Stories They Do?'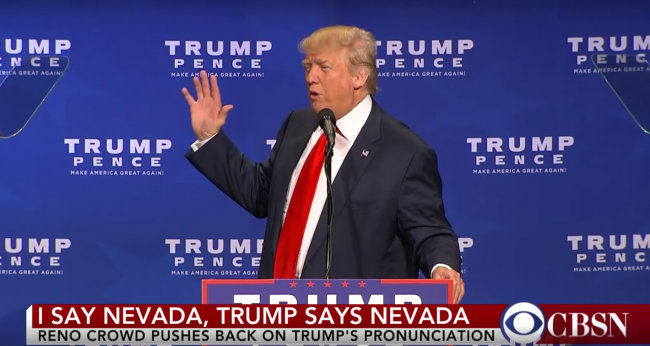 President Trump took a victory lap Tuesday morning, reveling in news that CNN had forced out three journalists who had been responsible for the network's infamous retracted Russia piece. Even though the story was largely focused on Trump surrogate Anthony Scaramucci, it didn't stop the president from weighing in on Twitter.
Unsurprisingly, Trump was not content to be sated with CNN's bloodletting and appeared to suggest that he wanted more.
"What about all the other phony stories they do?" he asked, before again blasting the network as "FAKE NEWS!"
Wow, CNN had to retract big story on "Russia," with 3 employees forced to resign. What about all the other phony stories they do? FAKE NEWS!

— Donald J. Trump (@realDonaldTrump) June 27, 2017
For anyone who wasn't paying attention to this one. CNN was recently forced to make an embarrassing retraction of a story linking Scaramucci to a Russian investment firm. The entire case rested on information provided by a single anonymous source. It unraveled almost the moment it went online.
News then emerged yesterday that Thomas Frank, who wrote the story, Eric Lichtblau, D.C. editor of the CNN Investigative Team, and Lex Haris of "CNN Investigates," had all tendered their resignations.
The bloodletting at CNN compares rather starkly their conservative rivals at Fox News. No employees at that network are known to have been punished after they were forced to retract bogus reporting on Seth Rich. And let's not forget Judge Andrew Napolitano, whose own whopper about British intelligence helping Obama spy on Trump sparked a minor international incident. After being benched for a few weeks, the judge returned stronger than ever.
UPDATE – 8:35 a.m. EST: It seems Trump was hardly done with the CNN bashing.
Fake News CNN is looking at big management changes now that they got caught falsely pushing their phony Russian stories. Ratings way down!

— Donald J. Trump (@realDonaldTrump) June 27, 2017
UPDATE – 8:52 a.m. EST: There was still more to come.
So they caught Fake News CNN cold, but what about NBC, CBS & ABC? What about the failing @nytimes & @washingtonpost? They are all Fake News!

— Donald J. Trump (@realDonaldTrump) June 27, 2017
[image via screengrab] 
Have a tip we should know? tips@mediaite.com