Trump Screened Finding Dory at White House as Immigration Ban Protests Continue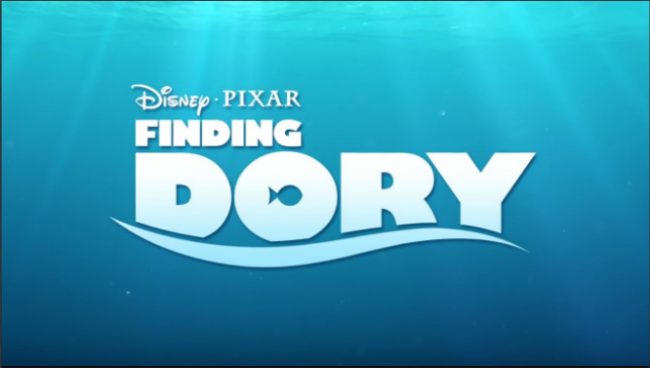 As President Trump's new executive order continues to face major protest, it would seem he decided to take some time off today to catch up on his Pixar movies.
Reports indicate that earlier today, Trump was joined at the White House by staff, family, and friends for a screening of Finding Dory. The 2016 animated hit was the main feature on the official Sunday press schedule, which also reportedly included movies like the romantic comedy, Why Him?
As the movie played, protesters assembled outside the White House as part of a nationwide demonstration against Trump's order to restrict U.S. entry to refugees from several predominantly Muslim nations. As news spread about the White House's schedule for today, several of his critics took to Twitter to express their disapproval:
I would just like to point out that the President of the United States is watching "Finding Dory" right now.

— Olivia Nuzzi (@Olivianuzzi) January 29, 2017
Finding Dory is mostly about a family reuniting across a border that wouldn't be blocked by a wall

— Jared Rizzi (@JaredRizzi) January 29, 2017
He relates to Ellen's character who has no attention span. https://t.co/Zpn9PDYJr4

— Judd Apatow (@JuddApatow) January 29, 2017
At 3pm, Trump is hosting a screening of Finding Dory, a movie about what happens when you're separated from your family.

Let that sink in.

— Alex Zalben (@azalben) January 29, 2017
This afternoon, Trump will host family & staff for a screening of "Finding Dory". I shit you not.

— Peter Zizzo (@pzizzo) January 29, 2017
"Mr trump there are mass protests going on rn"

"Idc im watching finding dory"

"But…sir…its getting bad"

"WRONG Just keep swimming OK"

— RyansAverageLife (@RyanAbe) January 29, 2017
Trump is screening "Finding Dory" today: the story of a foreigner entering the U.S. without authorization to reunite with her parents #Irony pic.twitter.com/FKU7ItiPod

— Chris Lu (@ChrisLu44) January 29, 2017
according to the public white house schedule, you watched Finding Dory, & then immediately started tweeting about WW3. honestly fascinating. https://t.co/RYl7oGzW5j

— Tyler Oakley (@tyleroakley) January 29, 2017
Even Ellen Degeneres, who voiced the titular character in Trump's featured film today, had something to say about his immigration policy:
For me, America is great because of all the people who came here. Not in spite of them. #NoBan

— Ellen DeGeneres (@TheEllenShow) January 29, 2017
P.S. My grandparents were immigrants. The woman making us pizza right now is Muslim. And I'm grateful for all of them. #NoBan

— Ellen DeGeneres (@TheEllenShow) January 29, 2017
[Image via screengrab]
— —
>> Follow Ken Meyer (@KenMeyer91) on Twitter
Have a tip we should know? tips@mediaite.com