Trump Staffer Apologizes for 'Innocent Mistake' of Plagiarized Speech, Offered to Resign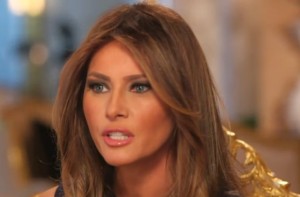 Trump staffer Meredith McIver has come forward to take responsible for the fracas over Melania Trump's speech Monday night, claiming that she offered her resignation but the campaign rejected it.
In her statement, McIver said that Melania has always admired and liked Michelle Obama, which is how elements of the First Lady's 2008 DNC speech found their way into Trump's address.
"This was my mistake and I feel terrible for the chaos I have caused Melania and the Trumps, as well as to Mrs. Obama. No harm was meant," she wrote.
Rejecting her offer to resign, Trump told McIver that "people make innocent mistakes," she added.
In a report on Melania's speech that the New York Times published Tuesday, Maggie Haberman and Michael Barbaro wrote that McIver was "a New York City-based former ballet dancer and English major who has worked on some of Mr. Trump's books, including 'Think Like a Billionaire.'" They added that it was unclear at the time how large a role McIver played in the drafting of the speech.
McIver's admission is a deviation from the line coming from Trump surrogates, who repeatedly refused to acknowledge any similarities between Mrs. Obama's speech and Mrs. Trump's. Trump national spokesperson Katrina Pierson had quipped that the First Lady did not "invent" the English language.
"I asked to put out this statement because I did not like seeing the way this was distracting from Mr. Trump's historic campaign for president and Melania's beautiful message and presentation," McIver wrote.
McIver's statement comes mere minutes after Trump boasted on Twitter that his wife's speech had garnered more media attention than any other in political history.
—
Sam Reisman (@thericeman) is a staff editor at Mediaite.
Have a tip we should know? [email protected]